As far as the fashion world has always been concerned, there is no colour as iconic, beloved or versatile as black. Coco Chanel described black as "having it all". Christian Dior deemed it appropriate for any time, any age and any occasion. Black shoes, black jeans and little black dresses are foundational in wardrobes for people across all walks of life. When it comes to home design, black has not enjoyed nearly the same level of esteem. Until now.
Matte black kitchens and baths has been growing in popularity, appearing across countless decor magazines and on infinite Pinterest boards. The shade synonymous with chic sophistication has been popping up in ways big and small as homeowners seek to make their spaces distinct and modern.
Interested in adding a touch of edge to your home? Here are some ideas on how you can incorporate the matte black trend into your kitchen or bath décor: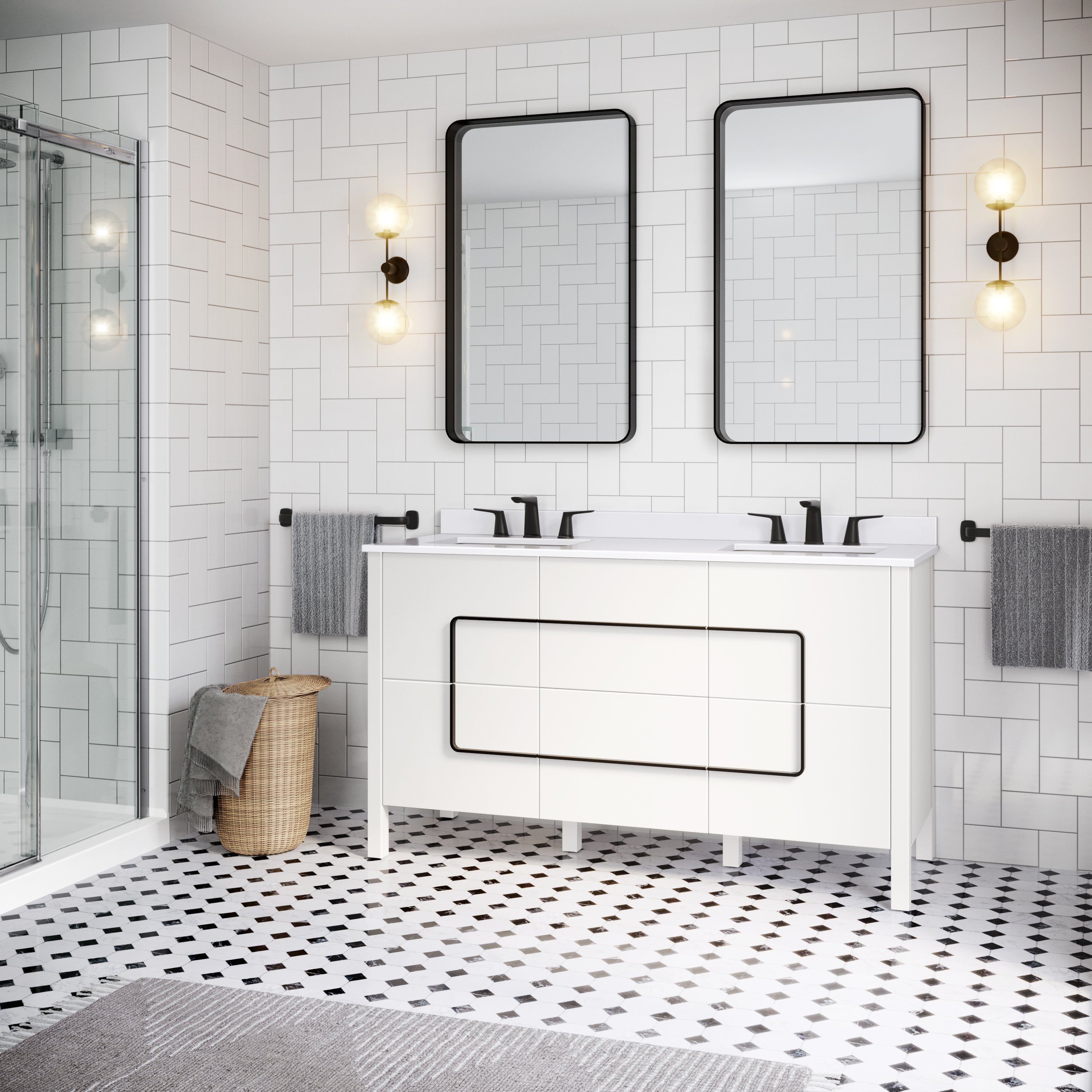 It's All In The Details
The colour black lends so drama wherever it is involved. A little can go a long way. Consider choosing matte black accent pieces when you're looking to update your kitchen. When it comes to drawer pulls and cabinet knobs, black accessories can add interesting depth to your cabinetry. The maxim in the fashion world is that "black goes with everything" and that is equally true in the kitchen. Whether you're working with neutral cabinets or drawers that are brightly coloured, black hardware will always complement.
You can also use matte black accessories to make a statement in the bathroom. Why not go for a matte black finish on your mirror or towel rack.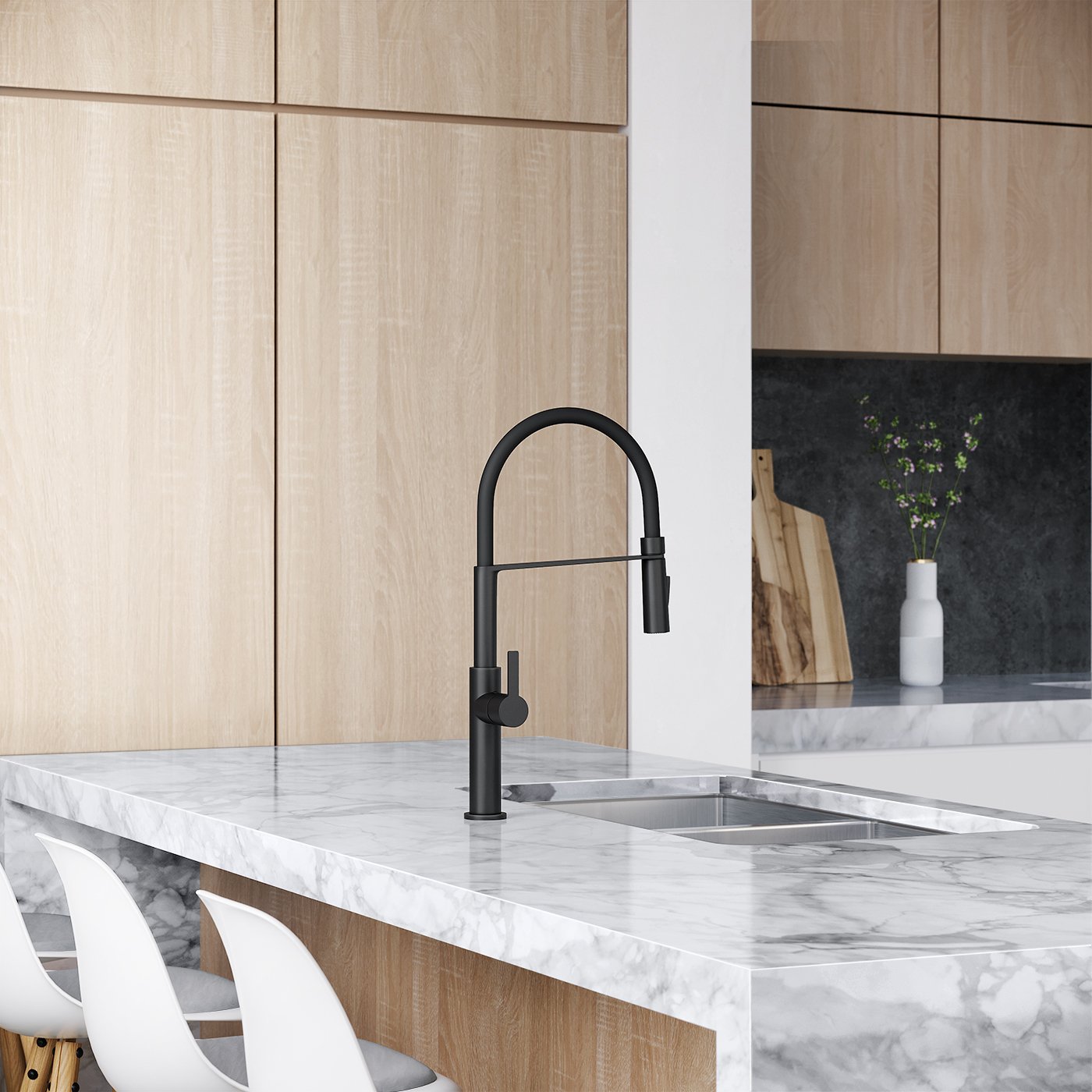 Faucet Finish
The most utilized yet underappreciated aspect of most kitchens and baths is surely the sink faucet. Why not make yours stand out and catch the eye of every visitor by selecting a matte black finish? Metallics like chrome, nickel and brass have long reigned supreme over this feature but a black faucet provides an unexpected pop of personality. Depending on the model you choose, matte black can work for both modern and traditional designs, and everything in between.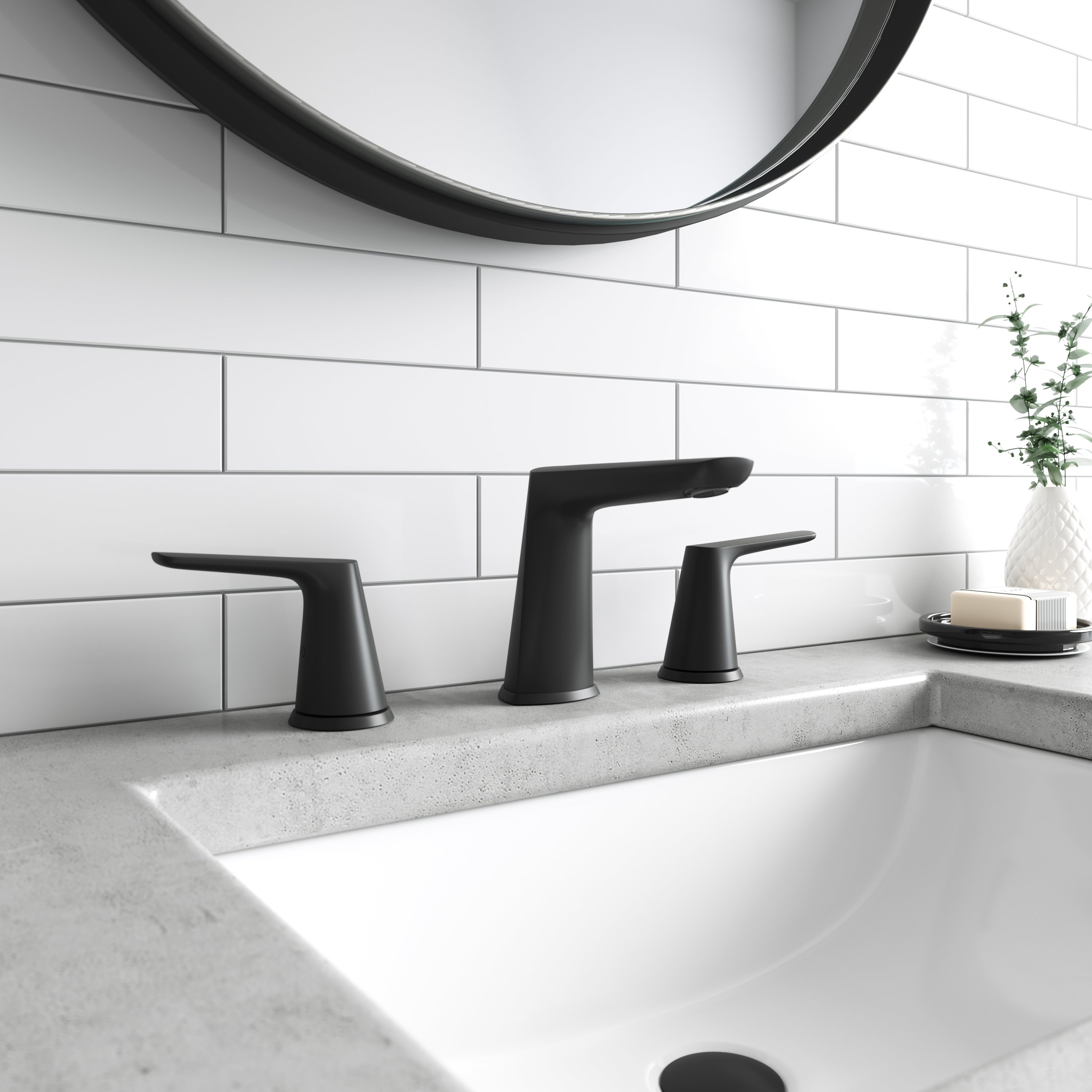 Frederick York 2 Handle St. Croix Faucet in Matte Black
What's great about this faucet finish is its neutrality. A black faucet provides graphic contrast to an all-white kitchen or bath, while also not competing against rooms with more intense colour schemes. This versatility is key for an object you'll likely be touching multiple times per day.

Paint It Black
Black cabinets are instantly striking whether they're paired with marble or butcher's block counters. They also make a bold statement alongside stainless steel appliances or accented with copper hardware. In lieu of painting your cabinets, you might try a matte black painted ceiling or floor, either of which would work to ground your space. If you are planning to lean into the drama of a totally black kitchen remember that black is an absorber of light, rather than a reflector, so it's important that the room you're working with has plenty of natural light.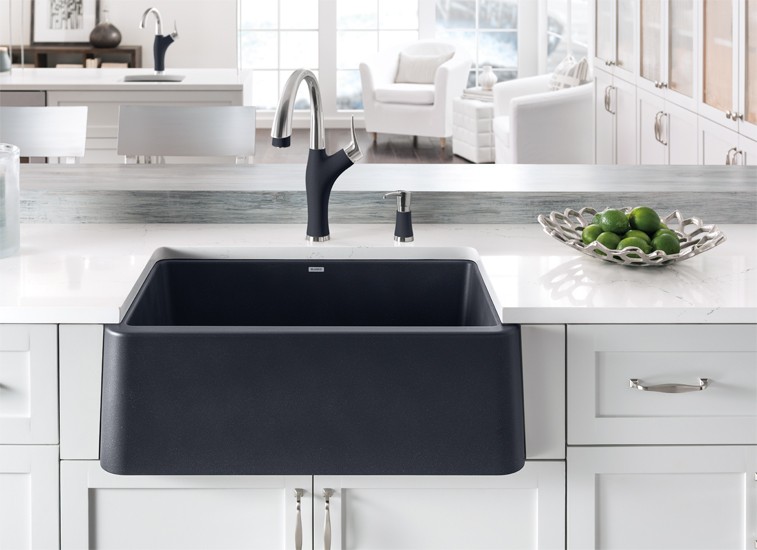 BLANCO IKON Apron Front Sink
Sinking In
In a world filled with white porcelain and shiny chrome, the matte black sink is made for someone who likes to stand out from the crowd. Black sinks can be found in a range of materials and styles but they are all unified in their boldness. This element can provide a wonderful contrast with countertops, or a sense of cohesion alongside smaller black appliances. Add in a metallic faucet, particularly copper, and you'll achieve a look of timeless, unmistakable elegance.
---
When it comes to colour today, our options are extensive. If you find yourself craving a touch of drama for your home design, you should consider matte black for your kitchen or bathroom renovation. Not sure where to start? Book a consultation with one of our kitchen and bath specialists at Kitchen and Bath Classics.
Featured image: DXV Modulus Suite with matte black fixtures