Centred in the middle of the kitchen, kitchen islands are not only aesthetically pleasing, but they also foster a sense of togetherness. A kitchen island provide a place for family and friends to gather around and socialize while others prepare a meal. Islands are also handy storage space for your different cooking and cleaning supplies. After all, you want your kitchen to maintain a polished and uncluttered look.
A captivating kitchen island design is important to both the kitchen's feel and functionality. If your current kitchen island doesn't make the cut, or if you're looking to add an island to your kitchen, check out our 8 favourite kitchen island designs below: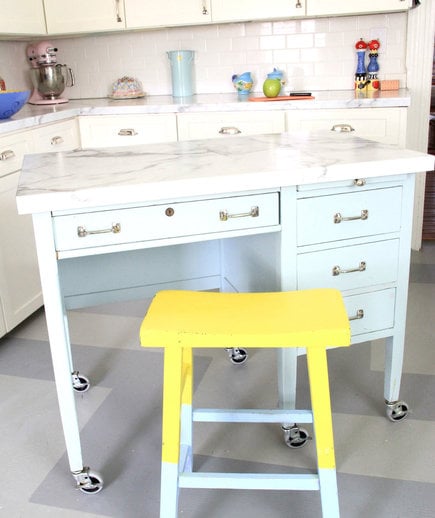 Go antique chic
Are you considering a kitchen remodel with an old-fashioned rustic feel? Consider a more simple approach to your island by repurposing an old table, desk or bureau. Head to antique stores or thrift stores in your area and select a piece that complements your vision for the room.
A dark oak dining room table with fold-down sides could serve as an ideal sitting area and workstation, as can a larger desk or coffee table. It's even possible to add to the piece yourself to make it more accommodating. For example, according to a recommendation by Country Living, you could create extra shelves for a repurposed table by using planks of wood, or you could even add a quartz countertop to an old table for a striking old-meets-new aesthetic.
Hide your appliances
Do you find that appliances like your microwave and toaster take away from the 'less is more' feel of your kitchen design? If so, consider using this fantastic kitchen island tip from This Old House: have your island built to hold appliances either on the sides of the structure or on shelves in the bottom.
For example, you could have your microwave placed into one end of the island and drawers in the centre to hold utensils and appliances such as your toaster and coffee grinder.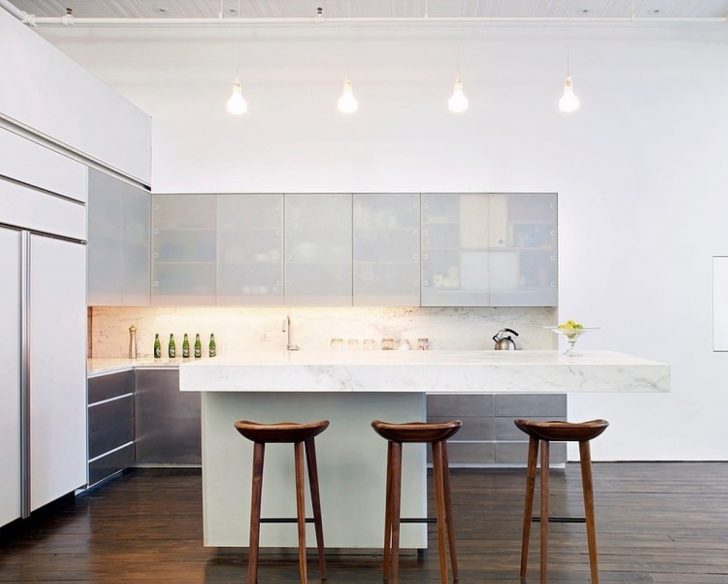 An Open Space
It's rare to find a kitchen island with an open space underneath. Most islands are designed with utensil and appliance storage in mind. However, as This Old House noted, open space under a kitchen island can be a perfect place to keep your bar stools in the event of a party or large gathering. If room permits, you could even design your island to incorporate kitchen cabinets and drawers on one end, keeping an empty space on the other for the seats to be placed.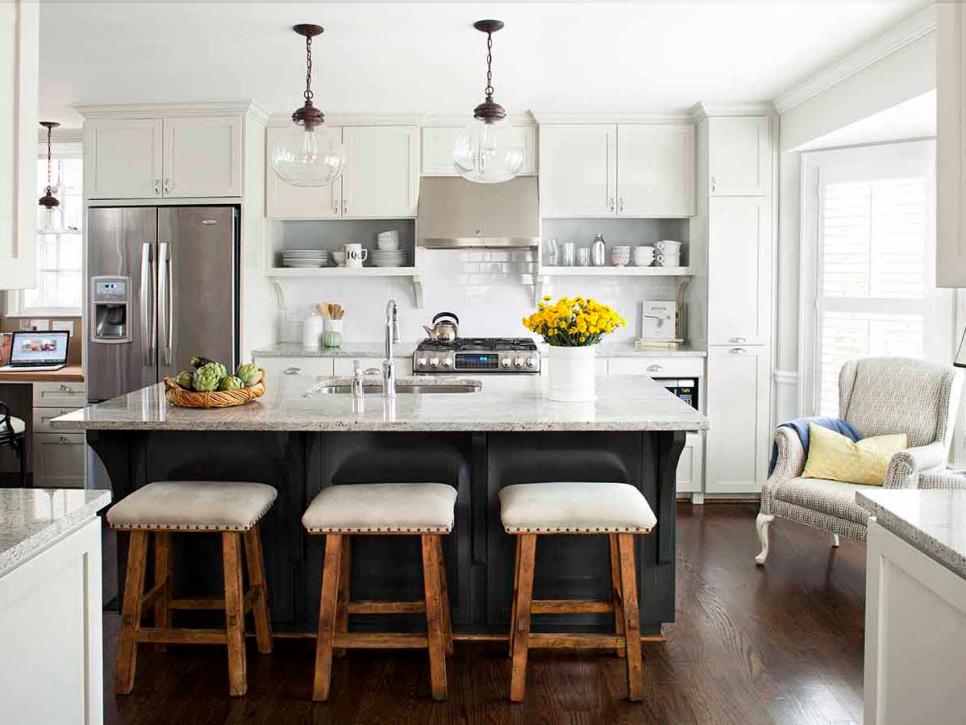 Consider Something Classic
To create a more classic and uniform kitchen island, have your kitchen stools lined up on one side. Keep the other side free of furniture so you can move around, access drawers and cupboards and prepare food. You could even opt to install a sink to make the area even more functional.
For the countertop, Country Living suggested using a grey material, such as quartz or granite. Then, opt for a muted yet stylish colour for the bottom drawers and cabinets – think a shade of cream or a light sky blue.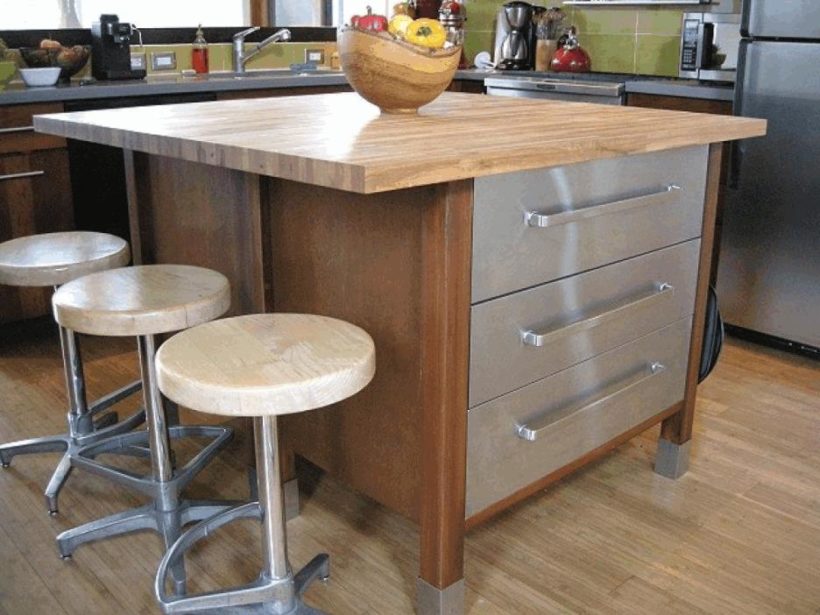 Mix Your Materials
As pointed out by Elle Decor, a major trend in kitchen design this year has been the move toward rooms that incorporate varying styles for a more bohemian and relaxed look. If you are aiming for an eclectic feel to your kitchen space, start with the island.
Houzz reported on a kitchen island design that blends materials in the form of a wood countertop and stainless steel drawers—a strong contrast that commands attention and complements a controlled chaos vibe. The same approach can also be applied to the seating that surrounds the island. Select a mix of kitchen stools of varying design and color, or for an even bolder look choose an assortment of different chairs.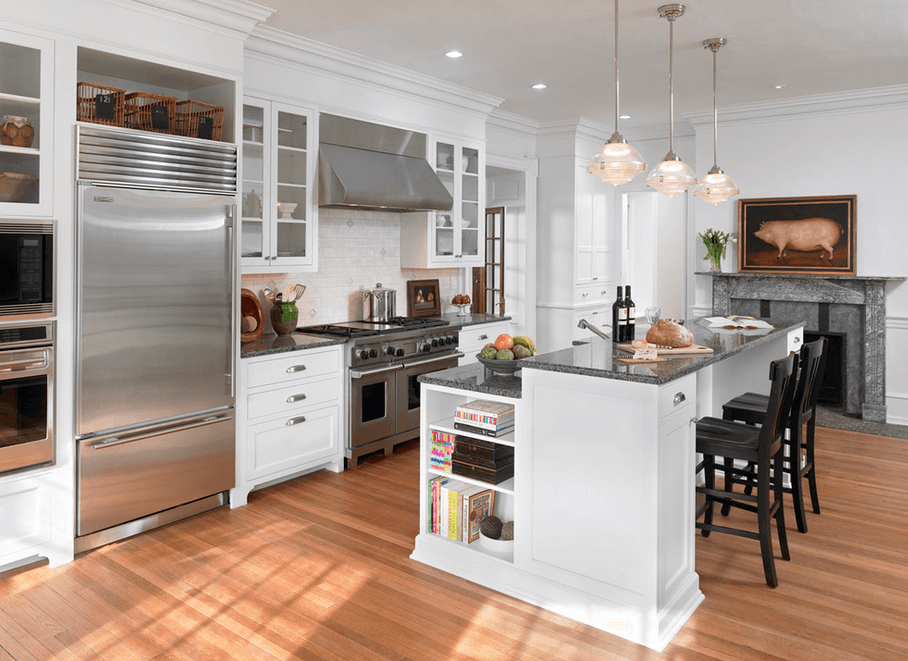 Create Multiple Levels
To create a more dynamic kitchen island, add another level. Creating a variation in the height of your island will allow you to use surfaces for multiple purposes. Whether it's eating or prepping food, a multi-level kitchen island will make the surfaces feel like two completely different spaces. For example, try incorporating a higher tier to add an appliance like a sink or stove to one level. Then create a breakfast bar on a higher level or tier.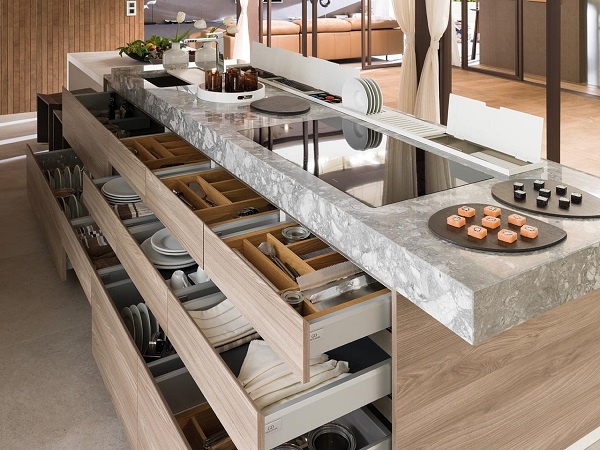 Add More Storage
Sure, a kitchen island can be used to create more counter space on top. But they can also feature more storage space underneath. Use your kitchen island to store dishes, pots and pans within easy reach. Or, keep those items and appliances you use less often tucked away and out of sight.
Even if you have a small kitchen island, adding more storage to the island can help you avoid having a disorderly kitchen. Do you frequently find your kitchen cluttered? Maybe you don't have enough space to stash necessities? Try adding more storage by using drawers, cupboards and shelves.
This kitchen island design is not only practical, however. It can also be used to create a captivating look. Another option is to add kitchen island storage as a way to display certain items if you use open shelving. For example, exhibit your wines or perhaps cookbooks on open shelves.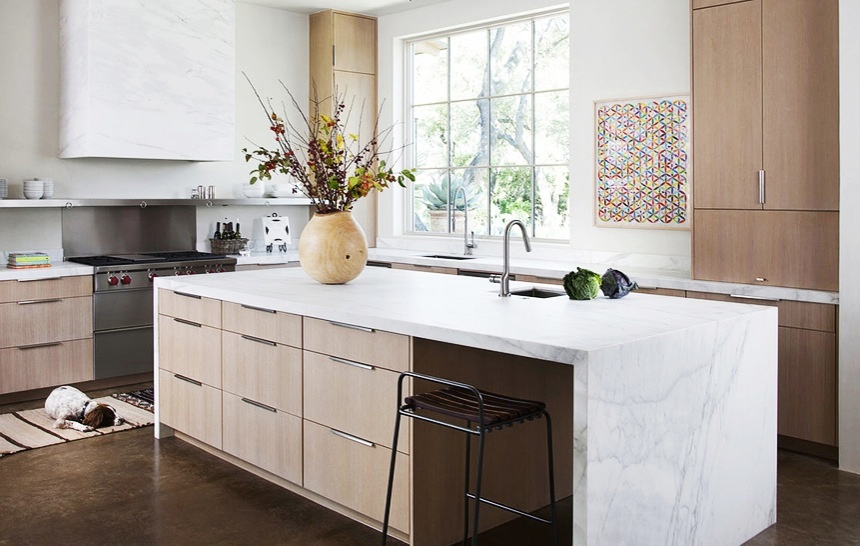 Top it Off With Waterfall Countertops
The trend of kitchen islands with waterfall tops isn't going anywhere anytime soon. But, that's a good thing. Waterfall kitchen island countertops fit any kitchen design and style and add a refined touch. You can try adding a kitchen island waterfall countertop in plenty of materials—granite, concrete, glass, wood, quartz countertop — you name it!
What are your kitchen island plans? For help with your new kitchen island design or a kitchen renovation, head to a Kitchen and Bath Classics showroom near you and chat with our experts!