If you're lucky enough to have a master bathroom in your home, don't let it become an afterthought. You deserve to have a retreat to turn to after a long day at work or around the house. Having a soaking bath with a new novel is the perfect way to unwind at the end of the week (or on a Tuesday morning, we won't judge!).
Master bathrooms are often seen as a convenience, and can get overlooked. But instead of leaving it to the side and focusing on the rest of your home, it's time that you make your ensuite into the space you deserve.
Sure, your washroom is where you do your business and store your personal care items away from prying hands. But it can become something more than the place you go to get some much-needed peace and quiet.
Your bathroom can become the room in your home you look forward to spending time in. It can be a spa-like retreat where you read in the bath. It can even become an Instagram-ready showcase of your design and style preferences.
So, make your next remodelling project your master bathroom. If you're ready to take the next step, here are our top pieces of advice for your renovation: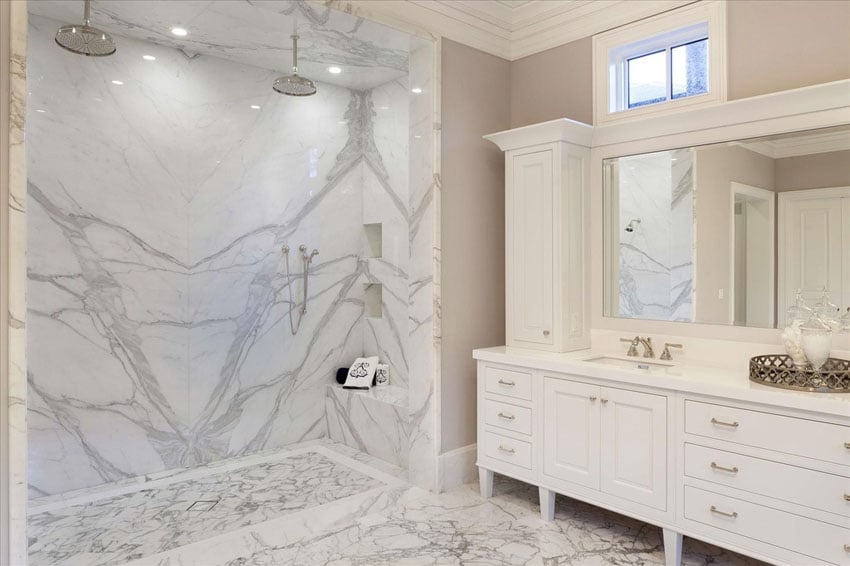 Make the Shower Magnificent
Treating yourself to a bath is definitely nice, but on a daily basis, a shower can be more practical. And this is definitely something on which splurging is appropriate! You don't want the time you spend in the shower to be less comfortable than the rest of your day.
According to the 2017 Houzz Bathroom Trends Study, the top master bathroom must-have is a gorgeous shower. That sounds pretty accurate, if you ask us.
Over half of those who participated in the survey want to expand their showers. 81 percent said that they are remodelling their bathrooms to fit a more modern, luxurious shower.
And having a larger shower isn't the only thing homeowners are looking for. Of those surveyed, 12 percent said they were planning on installing mood lighting or digital controls. The most popular type of shower among those surveyed is an alcove shower. These showers help to create more room, which you can use to add a vanity, freestanding tub, or other feature.
Go ahead and add a luxury shower to your master bathroom, you deserve it!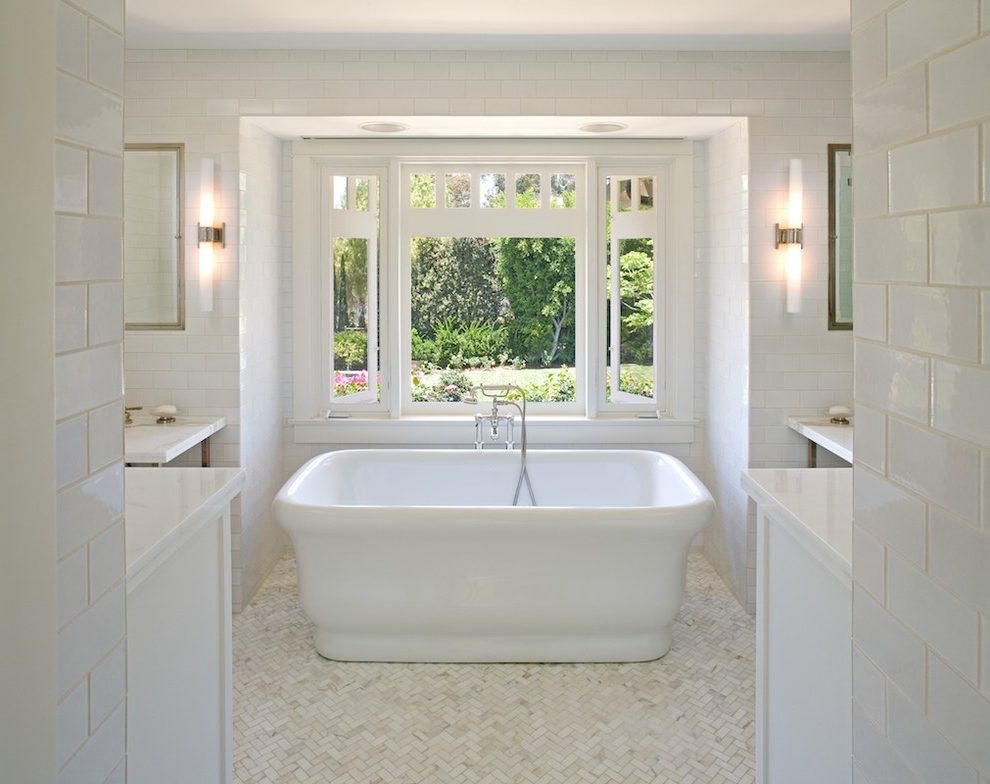 Choose a Freestanding Tub
A freestanding tub may fit your space better than a built-in or alcove bathtub. It all depends on the size and shape of your bathroom, and your personal preference. If you're looking for inspiration, all you need to do is scroll through Instagram or House & Home magazine's website.
Freestanding tubs are glamorous and are available in a wide range of styles. From simple and modern to ornate and vintage, there are infinite options out there. Any freestanding tub will elevate your ensuite bathroom, making it a space you will want to retreat to!
A tub shaped like a bowl with clean lines can make your bathroom look more like a spa. On the other hand, a square tub can turn your bathroom into a modern escape. A clawfoot cast iron tub will make your bathroom look more Victorian. The choice is up to you!
Not sure if you need a new bathtub? Check out this article to find the major signs that you need to replace your bathtub!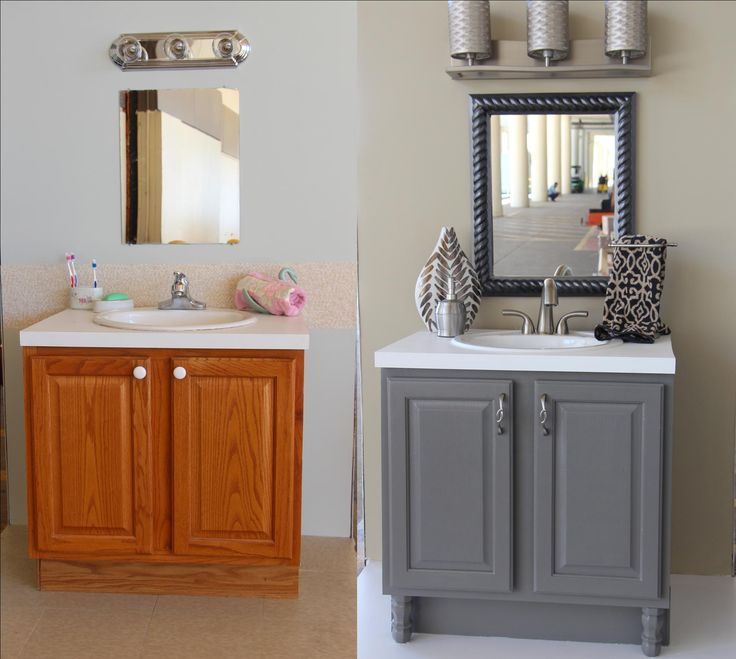 Take It One Step at a Time
It can be quite overwhelming to take on a bathroom renovation. This is especially true if you only have one washroom in your home, or you are remodelling your ensuite. To combat the stress of renovation, try taking on the project in portions.
You can update individual bits of your bathroom on an ongoing basis until you reach a point you're happy with. For example, try changing the countertop of your vanity instead of installing a new one. Then, weeks later, you can paint the cabinets or switch out the cabinet doors.
Another quick project you can tackle in a weekend is painting the walls of your bathroom. To bring brightness and make the room feel larger, paint the walls a lighter, more muted tone. Your master bathroom should be a relaxing retreat, after all.
Finally, upgrade the fixtures in your bathroom to bring in a more modern or updated element to the space. If you want to bring current trends into your bathroom, consider brass or brushed metal for the fixtures. We love the look of a dark vanity with a light countertop and brass fixtures.
---
Making your master bathroom more special can be a fun project. It's one of the few rooms in your home that is private and secluded. So take the time to refresh your master bathroom and turn it into a space where you can relax and unwind after a long day.
If you're ready to transform your ensuite bathroom, head into your local Kitchen & Bath Classics showroom. Our experts can help you make your bathroom as unique as you are.