Even the most cramped spaces in your home or small apartment can feel larger and more inviting with the right tricks. Simple steps or small renovation projects can pay dividends in the look of a room and completely change its overall vibe.
Whether in the bathroom, the kitchen or the living room, there are clever tips and simple ideas to make things feel a bit more spacious. Keep reading for some of the best steps to consider taking for your small space: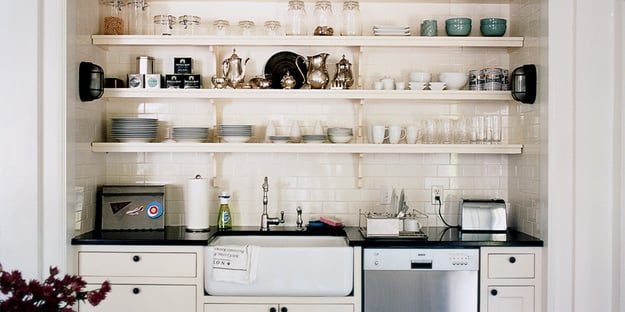 In the Kitchen
Whether you're hosting guests for a mid-morning brunch or simply putting together a weekday dinner, a cramped, small kitchen is less than ideal. Rather than undergoing a full-blown kitchen renovation, however, there are plenty of ways to not only increase the amount of space but to give the room a more inviting appeal overall as well.
New Appliances
For example, the National Kitchen and Bath Association told the DIY Network that installing a new, sleek appliance can help in the functionality of your kitchen as well as improve the room's aesthetic charm. Similarly, replace an old sink fixture with a model that is refined and elegant. Chose one or two upgrades to help make your kitchen feel less crowded.
Reducing Clutter
To further make the small space in your kitchen feel bigger than it is, find ways to reduce unnecessary clutter. This might mean consolidating countertop appliances, but this can also be achieved by simply cleaning up a bulletin board or getting rid of decorative knick-knacks. In any kitchen, a simplistic approach is a good choice, but in smaller spaces this becomes essential.
Make it Brighter
There are also a few ideas that are less obvious but subtly make your kitchen feel more open. Better Homes and Garden stated that a white paint job could go a long way. This reflects light and creates a new sense of depth and space. Even replacing wooden cabinets with glass ones is effective to that end.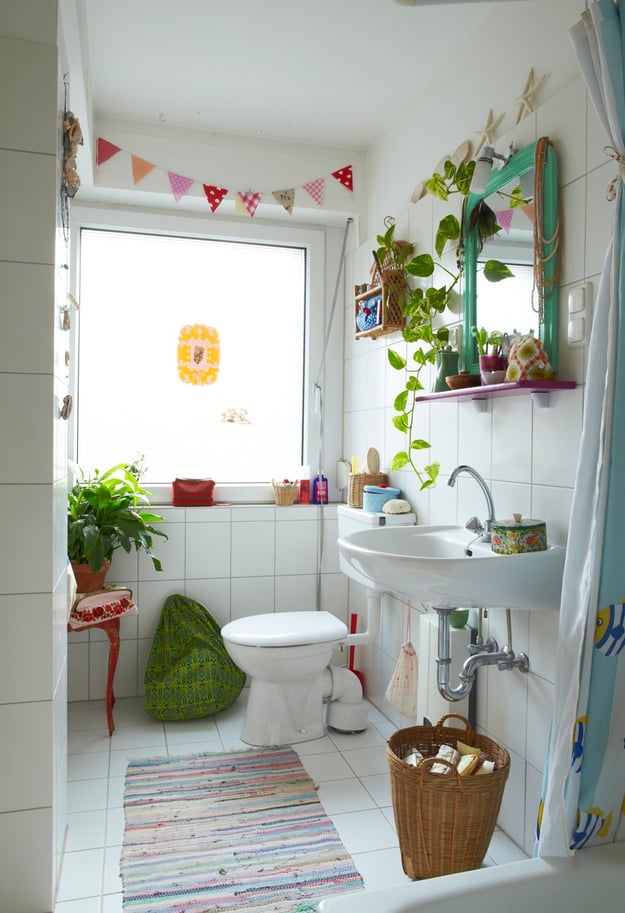 In the Bathroom
Many of the same steps to take in the kitchen can also be used to make your small bathroom design feel bigger and less crowded. Of course, small bathtubs and small bathroom vanities are a great way to make a little bathroom feel larger. Another step to take is to swap out an opaque shower door with a glass one. Matt Plaskoff, a former consultant to the show Extreme Makeover: Home Edition, told Oprah.com that this makes the bathroom feel like one big room, while a door that isn't transparent effectively cuts the room in half.
Add More Space
To physically add more space, you need to assess how much storage you truly need in your small bathroom. If your drawers are full of useful items, then you may be best served swapping out a large vanity for one that offers the same storage capacity but is a little more compact. Even saving a few inches can make a big difference in a small bathroom. If, however, you can clear out bathroom clutter and afford to do away with bulky storage, there are many exciting options for making a positive change. A pedestal sink serves to open up the room and is an attractive new addition to any bathroom.
Storage Solutions
Overall, look to get creative about where you store your toiletries and extra towels. Replace bulky medicine cabinets with a simple, flat bathroom mirror. Install a shelf in the shower to place useful items. Make use of that hallway closet. Brainstorm what can be replaced or changed and consider additions that will be the most advantageous.
Fresh Coat of Paint
As in the kitchen, a fresh coat of white, eggshell or calming blue paint will give your bathroom a more open appeal. Consider changing out older light fixtures for simple ones that give the room character and also take up less space. For a larger project, consider installing a window or skylight to really open things up.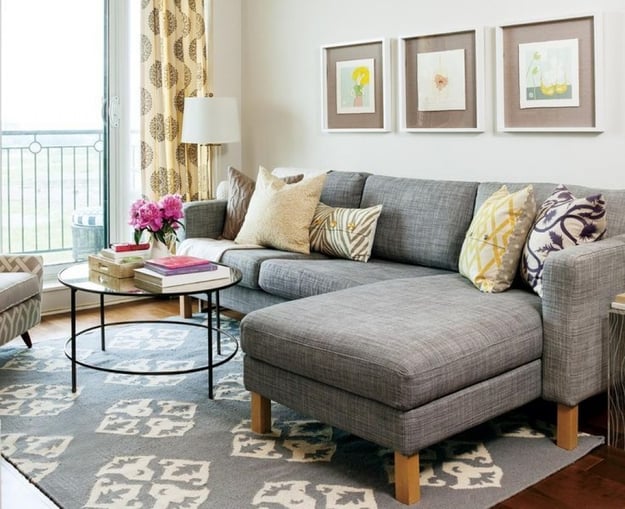 In the Living Room
Like the kitchen, your living room is one of the most dynamic places in your home. You want it to be as comfortable and feel as spacious as possible. This starts with how you furnish the space.
Matching Set
Bulky furniture, of course, takes up what precious space you have, but HGTV found that mismatched pieces only exacerbate this issue. When decorating small spaces, your best bet is to choose items that aren't just simple and sleek but also work together to give the room a cohesive charm. Select colours and textures that don't clash too much.
Double Duty
You also want to pick furniture that is as useful as possible. Ottomans that offer storage space, tables with drawers and other pieces can be used to reduce clutter while making sure everything you need is accessible. A large decorative mirror, meanwhile, subtly gives the room a sense of depth.
Free Up Space
From there, consider making a few design changes that will physically open up more space. Mount a television on the wall or try consolidating bulky armchairs into a single love seat. When working with your furniture in your small space, try pulling pieces of furniture away from the wall. This will create an illusion of spaciousness, and pushing everything up against the wall can make a room look and feel cramped. Even just pulling furniture a few inches from the wall can make for a bigger-seeming space.
Paint the Ceiling
Also, consider how you paint your ceiling. Painting or wallpapering the ceiling of a small living room can make the room appear taller. Choose something eye-catching for your ceiling, as anything that draws the eye upward will make you're a room feel larger. Lastly, give high shelving a try. Hanging shelves near the ceiling will also draw the eye upward.
---
Around the home, you have many options for making a small space feel better and bigger. Above all else, look for ways to reduce clutter, integrate elegant furnishings and err on the side of simplicity. Head to a Kitchen & Bath Classics showroom to find ways to make a positive impact at your house.