Innovation waits for no one! Just as you'd upgrade your phone or computer to the latest and greatest version every few years, it also makes sense to take advantage of all the high-tech upgrades that are now available for your cooking appliances. Become the next tech expert on the block with all the best kitchen gadgets for a smart kitchen.
Here are some of the coolest high-tech appliances you can find for your smart kitchen: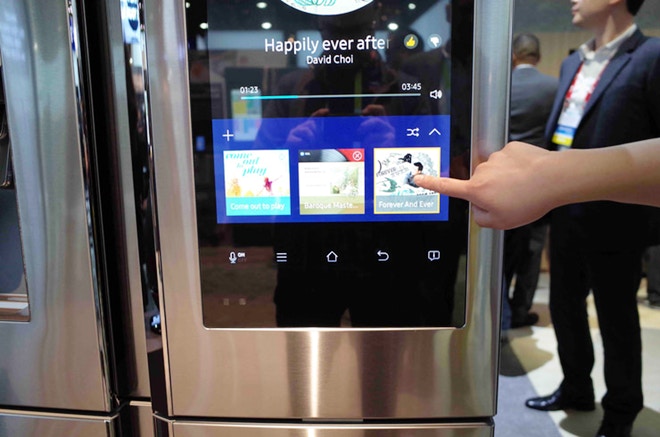 1. Refrigerators with Built-in LCD Tablets
Want to make a digital grocery list and then email it directly to yourself? Looking to text your spouse that you're running late and they should put your dinner in the fridge for later? How about changing your dinner party music when you head to the fridge to grab another bottle of wine?
There are plenty of refrigerators available that have LCD tablets with WiFi and Bluetooth capabilities built in. This brings smart phone or tablet functionality to your icebox. Raise and lower the temperature remotely with your phone. Some new fridges even have cameras inside the the fridge! You can activate them remotely to see the contents of your fridge on the go.
2. Remote Kitchen Thermometers
If you're cooking a full turkey or roast, getting the level of doneness you're looking for takes time and patience. Rather than be stuck in the kitchen for several hours, smart meat thermometers can be placed in whatever you are roasting, allowing you to check doneness remotely via an app on your phone.
3. Programmable Coffee Makers
Love to wake up to the smell of fresh coffee brewing? A programmable coffee maker may be just the ticket! These smart appliances can be pre-loaded with water and grounds and a timer set to start brewing so that, by the time you're up and about, you've got a fresh pot of coffee waiting for you. Some smart coffee makers even have WiFi capabilities, allowing you to adjust how strong you want your coffee—perfect for those mornings after a restless night!
4. Smart Dishwashers
Innovations in dishwasher technology have been focused largely on maximizing energy efficiency and reducing water usage. According to CNET, the best smart dishwashers for your kitchen are the Bosch SHS63VL5UC, the GE GDF610PMJES, the LG LDT9965BD, and the Frigidaire FGID2466QF.
5. Touchless Trash Cans
When you're cooking, the last thing you want to do is to wash your hands after throwing something away. Some trashcan makers have upgraded the traditional food activated trashcans and created smart bins that open and close automatically when you wave your hand over them. According to Besttouchlesstrashcan.com, the top 5 touchless trashcans are as follows:
6. Smart Slow Cookers & Pressure Cookers
With winter underway, the virtue of a slow cooker is that you can simply add ingredients to the pot in the morning and have a delicious, hearty meal waiting for you when you get home. Smart slow cookers do this even more effectively, allowing you to remotely turn on and off the cooker as well as raise and lower the temperature as needed.
According to Nerdy Tech, the best smart slow cooker out there is the Crock-Pot SCCPWM600-V2. This slow cooker by Wemo is WiFi-enabled and can be controlled remotely. On the other hand, the Instant Pot IP-Smart Pressure Cooker is the best slow cooker for a smart kitchen, Nerdy Tech reports. Pressure cookers allow you more control over cooking than a standard slow cooker. The Instant Pot IP-Smart Pressure Cooker gets hot quickly and you can control it from your favourite mobile device.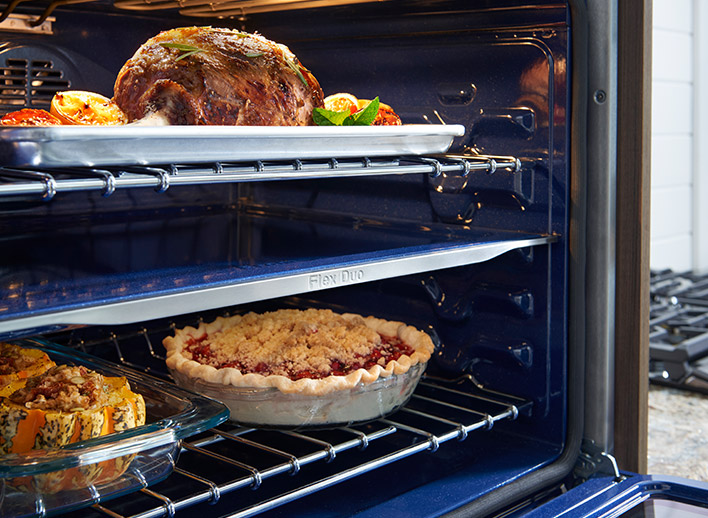 7. Flex-Duo and Intelligent Ovens
Need to cook two different dishes, but don't want to stagger preparation? A flex-duo oven allows you to cook two distinct dishes at different temperatures simultaneously! Prepare dinner and dessert at the same time. Alternatively, intelligent ovens automatically calculate how long and how hot to cook food, simply by processing what you've put in the oven and your preferred level of doneness.
8. A Smart Scale
Accompanied by its own app, the Drop Scale is a smart kitchen technology that makes recipes a breeze. How it works is, when connected to its app, the smart scale takes you step-by-step through endless different recipes, and the app tells you precisely when you've added enough of an ingredient. This means measuring cups can become a thing of the past with the Drop Scale.
9. 3D Food Printers
The future has arrived! Like something out of Star Trek, 3D printing technology can be used to create simple, cookable foods out of component parts on demand. The technology is still limited and has yet to reach market saturation, but keep an eye out for these high-tech food creators hitting stores soon!
---
Of course, new technology could inspire you to get a new look for your kitchen. Stop by a Kitchen and Bath Classics showroom to get a few ideas for your upcoming kitchen renovation!