Nostalgia is a powerful force that has inspired the creation of many poems, songs, and memoirs. Lately it has also been inspiring home design trends, propelling homeowners to create the kitchen and bath spaces of their dreams. That explains the surging trend of gold and brass finishes!
Though shiny chrome has been a popular and dominant force in the modern era of home design, more and more people are to the past for inspiration and adding a vintage flair to their homes. Gold and brass both take us back to bygone days of luxury. These were the aesthetics of choice for the flappers of the 1920's as well as the homemakers of the 1950's and the socialites of the 1980's.
Read on to discover how you can use gold and brass details for a nod to the past while still grounding your kitchen or bathroom thoroughly in the present.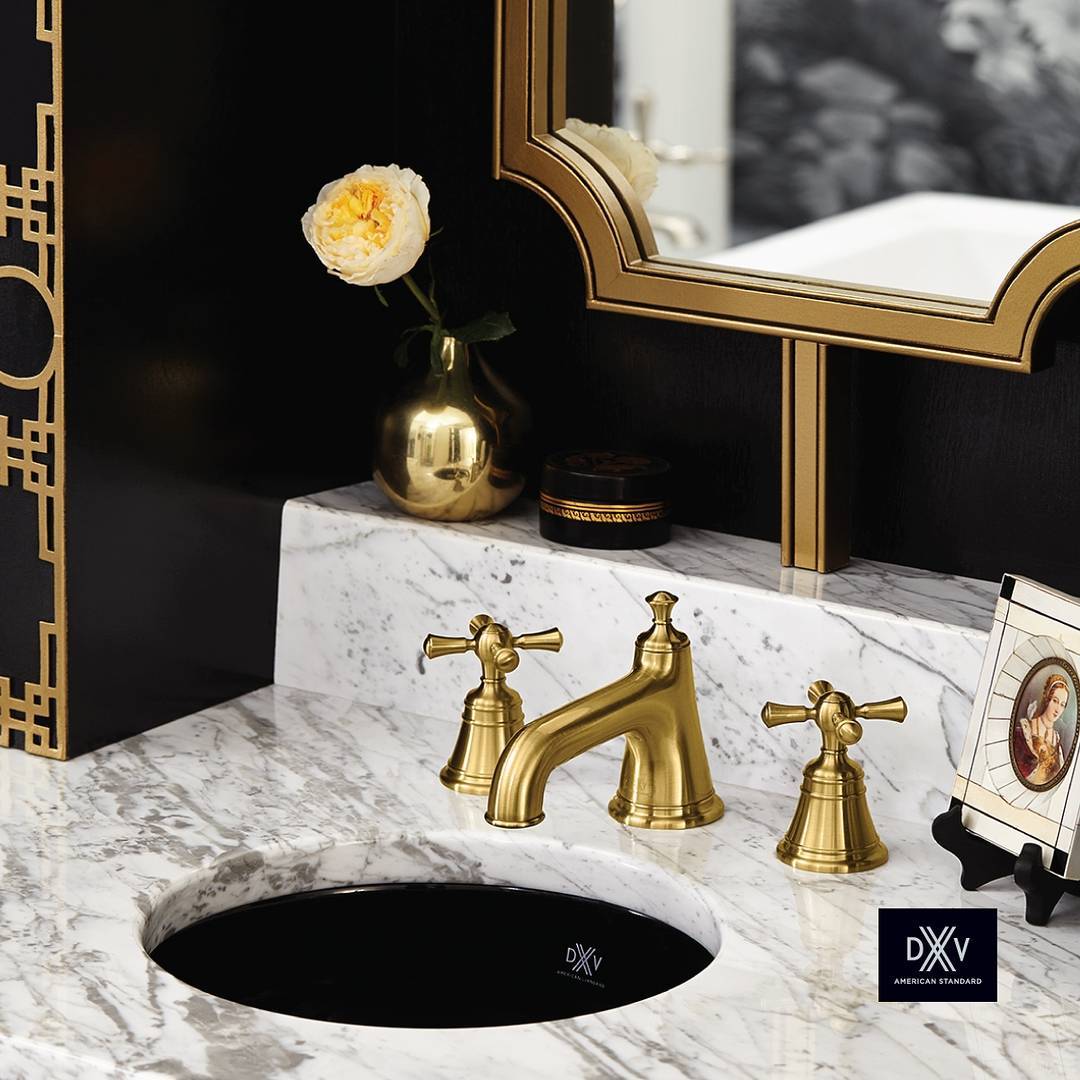 DXV Faucet in Satin Brass available at Kitchen & Bath Classics - Image Source
Brass Is Back
It's difficult to say for certain just how or why brass fell so far out of fashion post-1980's, but everyone seemed to be in a rush to replace their old brass fixtures with stainless steel or brushed nickel. Today the opposite is true. Brass has come back in style, particularly when it has a deliberately vintage patina to it.
A little bit goes a long way with this material. Look for it in your drawer pulls or knobs, your sink faucets, your light fixtures or in the details of your furniture— you'll find that a hint of brass creates a satisfying sense of grandeur.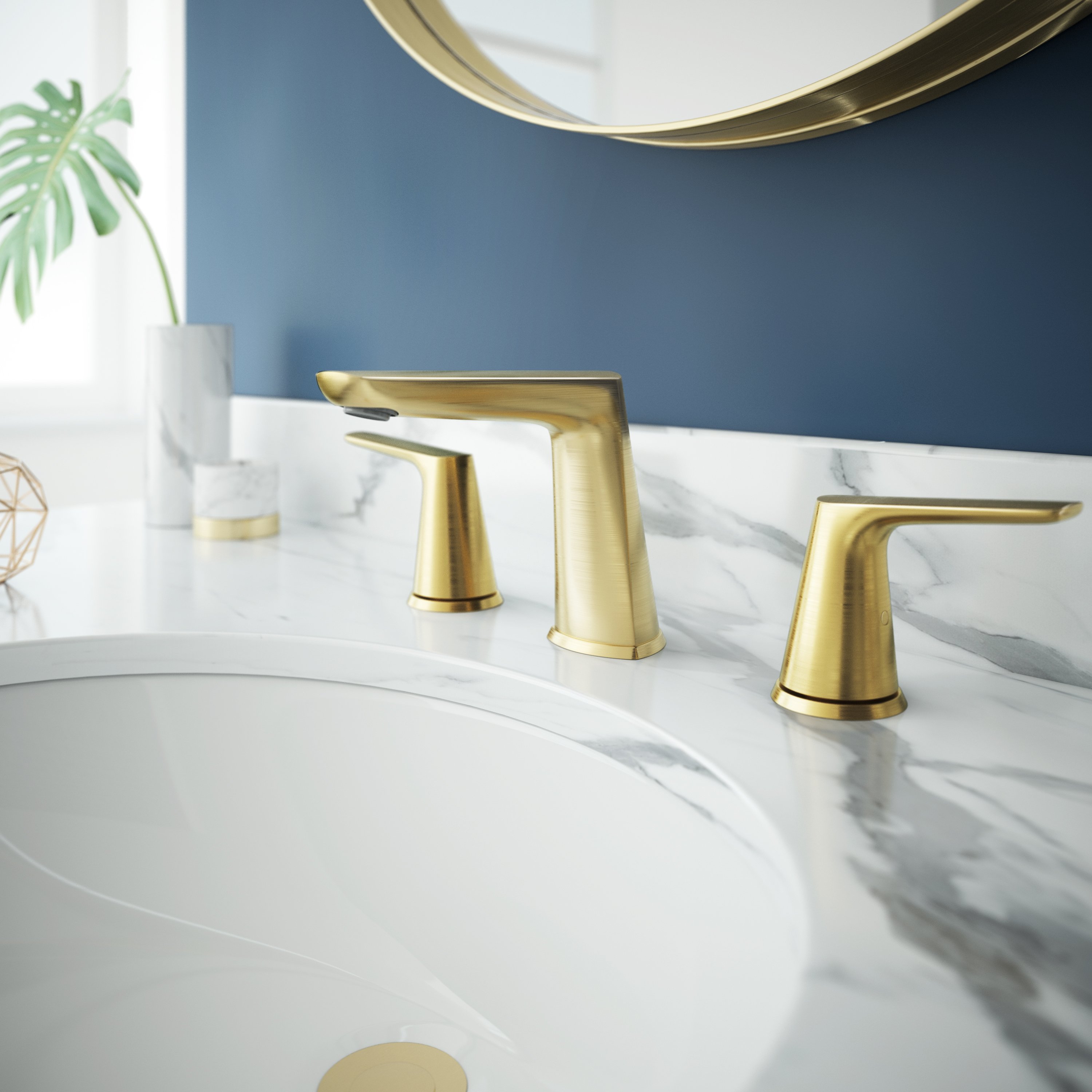 Frederick York St. Croix Faucet in Brushed Gold available at Kitchen & Bath Classics
Stay Gold
Gold is a word synonymous with decadence but don't underestimate this famous metal when it comes to utility as well. Gold adds a natural warmth to kitchens and bathrooms, whether you've chosen a burnished shade or the increasingly popular rose gold. Gold fixtures pair well with virtually any shades, from neutrals to pastels to deep and stormy blues. You really can't go wrong with adding a bit of sparkle and shine to an everyday space.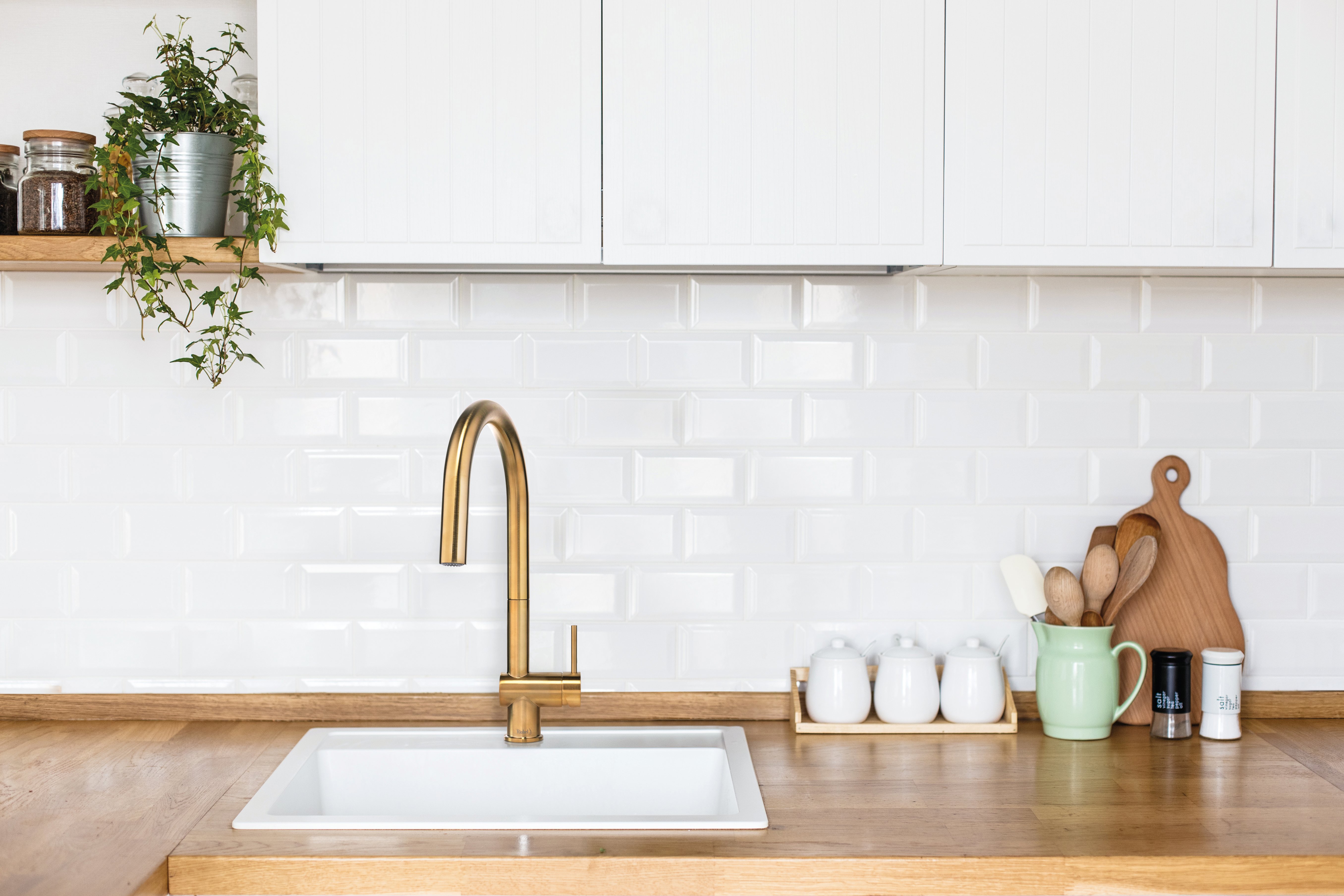 Riobel Azure Kitchen Faucet in Brushed Gold available at Kitchen & Bath Classics
It's All In Your Tone
Modern brass and gold fixtures tend to have tones that are warmer and more subtle than the materials favoured before the age of cable television. They can be found in a wide array of styles, from a satiny finish to a more understated matte look. Look to coordinate these finishes between your faucets, your lighting features and your mirrors to underscore the classic appeal.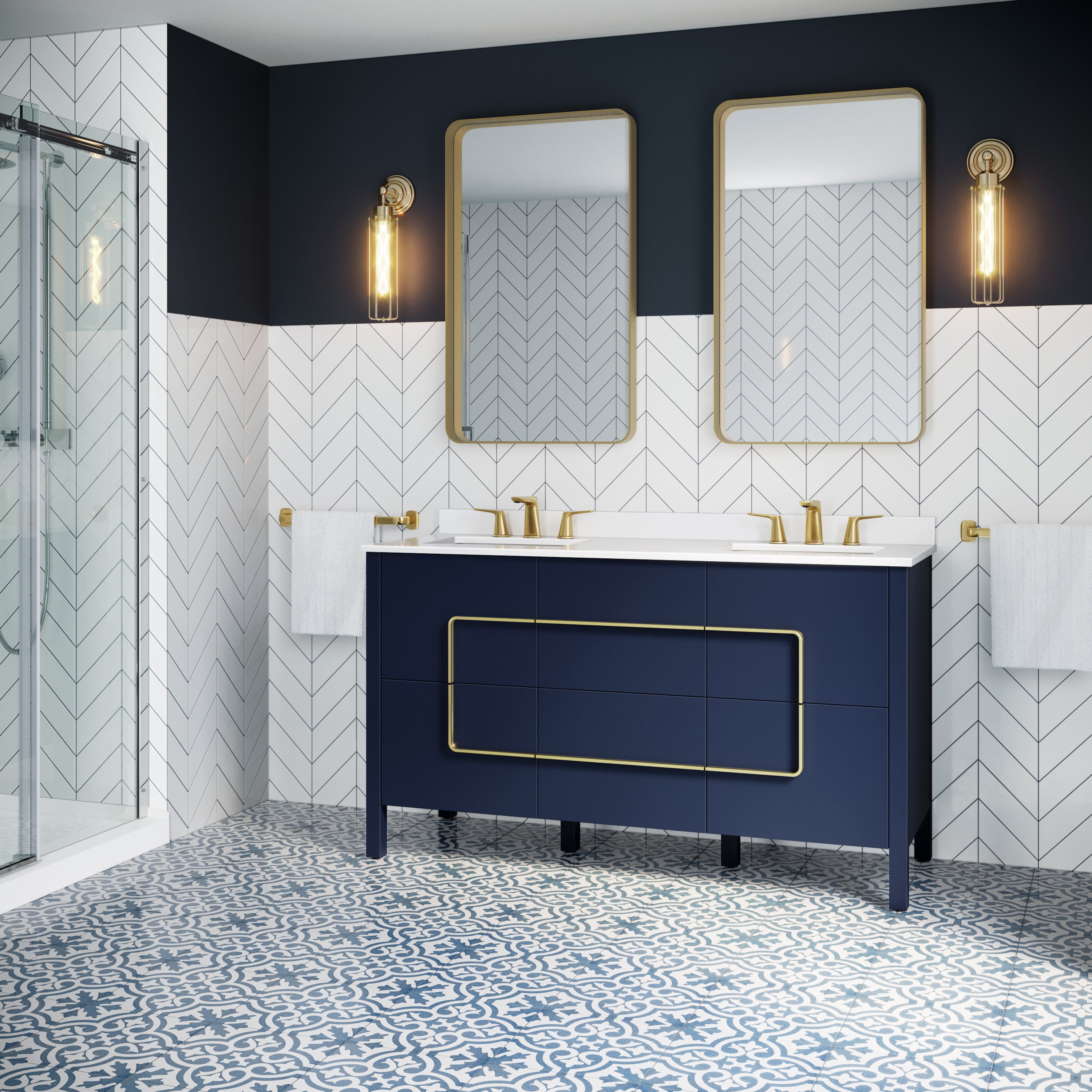 Time Travel
Sure, there will always be those who caution moderation, but if you've discovered a nostalgic style or era that truly speaks to you, there's no need to stop with just the accent pieces. Lean into the past by incorporating other throwback styles along with your brass or your gold fixtures: Clawfoot tubs and detachable shower heads in the bathroom. Checkerboard floors and farmhouse sinks in the kitchen. An accent wall with retro wallpaper. If you were born in the wrong decade, let your brass or gold fixture be your first step in creating the step back in time you've imagined.
Your home is the place where you'll be making all sorts of memories, why not let its design be informed by other echoes and impressions of the past? Bring a bit of yesterday into today by accenting your kitchen or bath with a touch of gold or brass.
---
For help choosing the perfect piece to add a vintage touch to your kitchen or bath, book a consultation with one of our experts at Kitchen and Bath Classics.
Featured Image: Riobel Bridge Kitchen Faucet in Brushed Gold