Bathrooms are unique—and often challenging—spaces to illuminate. Ideally, you want to maximize warm, soft, natural light as much as possible to make the space feel inviting. At the same time, preserving privacy and functionality means you cannot always utilize light from windows.
Check out the following bathroom lighting ideas to make sure you are making the most of the room: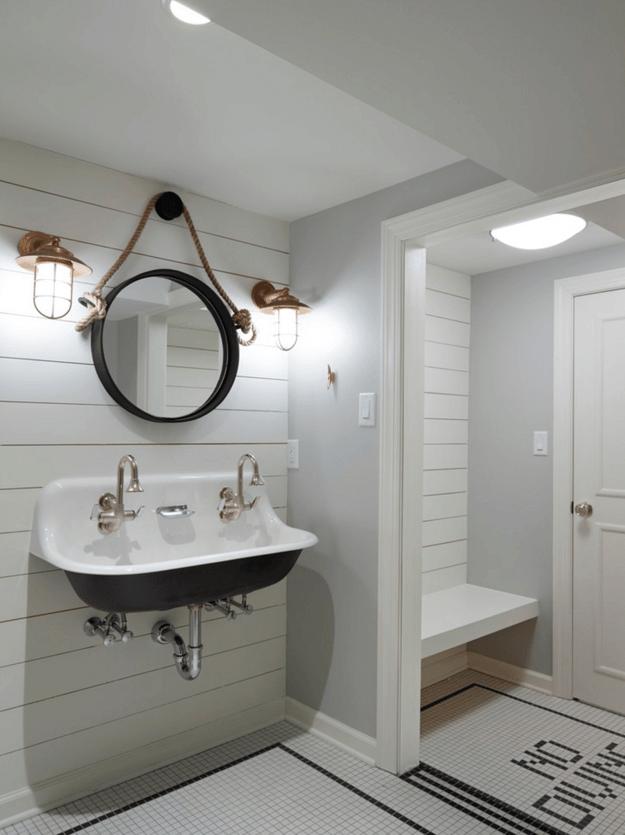 1. Flank the bathroom mirror with lights
While an overhead or ceiling light can provide more comprehensive illumination, the lighting demands of grooming and personal hygiene are different. When looking in a mirror, you want direct lighting that minimizes shadows or splotches, allowing you to see yourself clearly. For this reason, always install lighting around a mirror so that you have an unobstructed, fully-illuminated view.
2. Avoid adding a light above the mirror
When it comes to vanity lights, a single overhead light positioned right above a mirror—no matter how bright—isn't flattering or functional, said lighting designer Randall Whitehead.
"That would throw a strong light onto your forehead and cast deep shadows below your eyes, nose and chin," Whitehead said. "Not only is this light ineffective for shaving or applying makeup, it can visually age you by 10 years. People should look their best when they look at their reflection."
3. Create even illumination
While many try to create a relaxing or spa-like atmosphere in their bathrooms, using recessed or underpowered lights in a bathroom, according to San Francisco–based designer Geoffrey De Sousa, can result in a bathroom seeming under-lit or casting unflattering shadows.
"Another problem is when people install too many recessed fixtures so the ceiling looks like a sea of black holes," De Sousa told YLighting. "Asymmetrical lighting is another mistake. Placing a fixture on just one side of your mirror will create uneven illumination and make grooming difficult. Lastly, clear bulbs with filaments are popular these days, but they cast a shadow on everything. Go for something opaque or frosted instead."
4. Put lights on dimmers
For homeowners looking for flexibility in their lighting, De Sousa recommended that dimmers can make the room more functional and inviting. These dimmers, combined with energy efficient LED lights, can also reduce your power consumptionwhen you use the bathroom.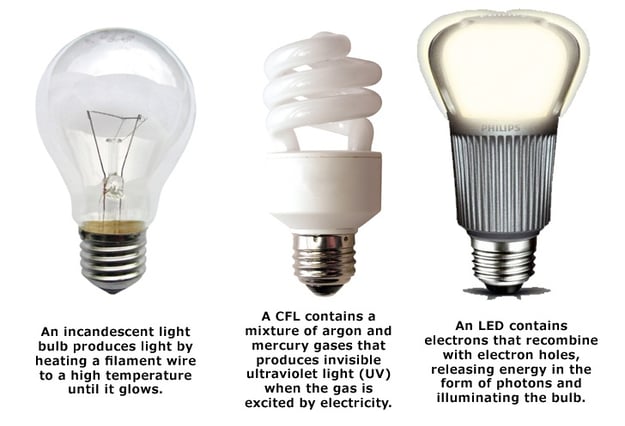 5. Don't ignore the bulbs you use
The kind of bulbs you use in your lighting fixtures do not just have an impact on how much energy you consume, they also render colour in unique ways. Lumens spelled out a few of the most common bulbs used in bathroom lighting and their various qualities, including:
Incandescent, which cast a warm or cool white light.
Compact Fluorescent, which, when paired with a Colour Rendering Index over 90, displays colours in a way that simulates daylight.
LEDs, which consume less electricity, last longer and are more easily dimmable.
Lumens recommended that each bulb should have an ideal colour temperature between 2700K and 3000K. De Sousa added one of his favourite bulbs for use in bathrooms is the MR-16 bulb.
"It works with low-voltage recessed fixtures and gives off crisp, clear light—up to 75 watts—but it's dimmable, so it's really versatile," said De Sousa.
6. Consider all elements before installing a chandelier
Chandeliers can be a beautiful, classically-inspired way to add illumination and elegance to a bathroom, but they can also be challenging. As This Old House points out, chandeliers require proper clearance, must be U.L. rated for moisture and protected with a ground-fault circuit interrupter to limit the risk of shocks. For bathrooms without the high ceilings required for safety, This Old House suggests installing decorative candle fixtures instead of a chandelier.
7. Use more than one fixture in the shower/bathtub area
While it may often seem like one fixture above your shower or tub is fine, you usually will need two. De Sousa recommends using equal lighting at both ends of the tub. With a smaller shower, however, you can sometimes get away with one fixture.
To light up your tub or shower, De Sousa suggests using ceiling fixtures that give off diffused light and isn't overly directional. Instead, De Sousa recommends opting for light that offers overall illumination with light coming from the sides of the fixture as well as the bottom.
8. Follow codes
Hanging lights directly above a tub can look luxurious. However, it can also be against your building code. Before hanging lighting, be sure to check on and properly follow all building codes for your area. According to HGTV, most building codes state that the base of a chandelier or any pendant-style bathroom lighting bust be at least 8 feet above the tub.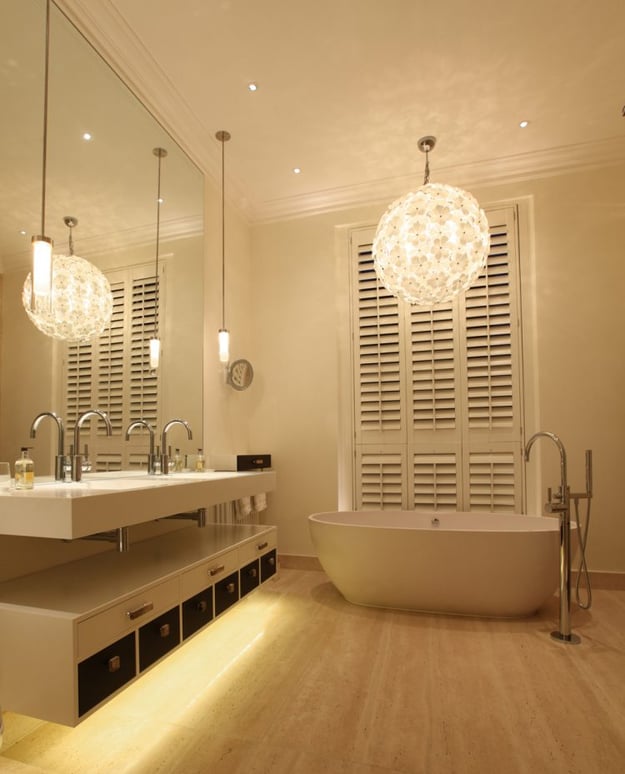 9. Layer lighting
According to designer Scott Arthur Yerkey, the way to achieve your best bathroom lighting and create a luxurious feel is to use multiple layers of lighting. This means including makeup lighting and vanity lights as well as wall lights or wall scones. Additionally, place decorative lighting above any art displayed to illuminate the work. Lastly, add perimeter recessed lighting perhaps using crystal or glass to add some sparkle.
10. Try undercabinet or tape lights
If you're working with a smaller bathroom, give undercabinet or tape lights a try. In more compact spaces, every amount of counter space is valuable. This means, you'll want to avoid taking up precious surface room with bulky lighting.
Although the under area of a shelf or countertop can be hard to light, it can be worth it to add illumination. Install undercabinet or tape lights to avoid a dark space under cabinets that can cause the room to feel even smaller.
It's time to move on from your old, mediocre washroom lighting to achieve your best lighting aesthetic. Visit a Kitchen & Bath Classics showroom to explore our wide selection of bathroom lighting fixtures to brighten your space. Don't be surprised if you're inspired to take your bathroom to new heights of beauty and elegance with the help of our knowledgeable staff.
Are you looking for lighting tips for your kitchen? Check out this blog!
Featured Image: Eurofase Lighting, available at select Kitchen & Bath Classics showrooms