Choosing a kitchen faucet is an important part of your kitchen upgrade - whether you want your faucet to be a showpiece or focal point in your new kitchen or simply tie the appliances and design elements together. But when buying a kitchen faucet, there's more to consider than just how it looks.
Here are a few things to keep in mind when buying a kitchen faucet: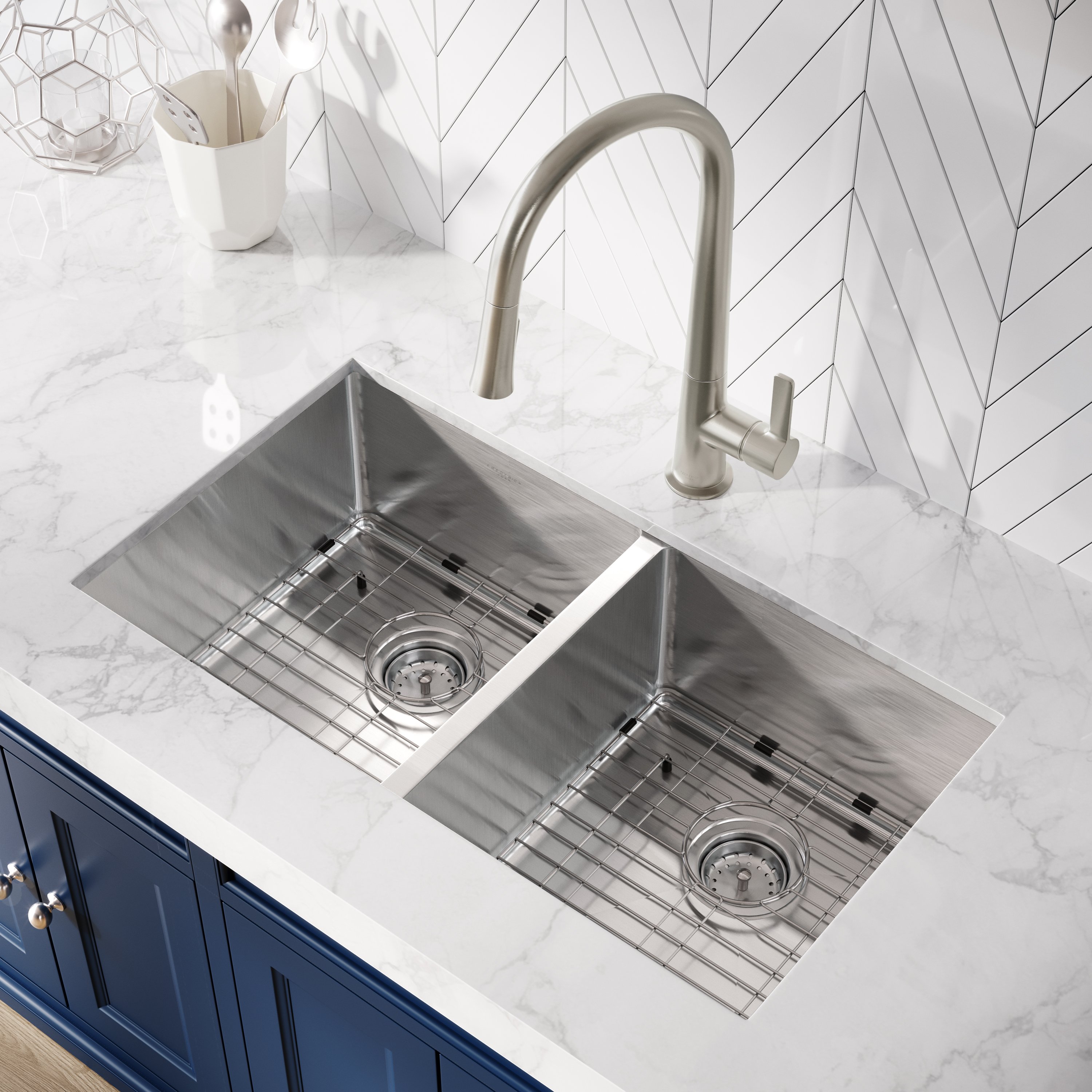 Frederick York 1 Handle Huron Pull-down Faucet
Height
The height of your faucet is a great place to start. If you want a stylish high-arc spout, you need to consider the overall height of the faucet and how it works with the space around it. If you have cabinets above the sink area, how much space do you have?
If you have a window behind the sink, does it have a sill that might interfere with the faucet's body. All this will impact your decision of faucet design so it's a good idea to have these measurements and layout in mind when choosing a kitchen faucet.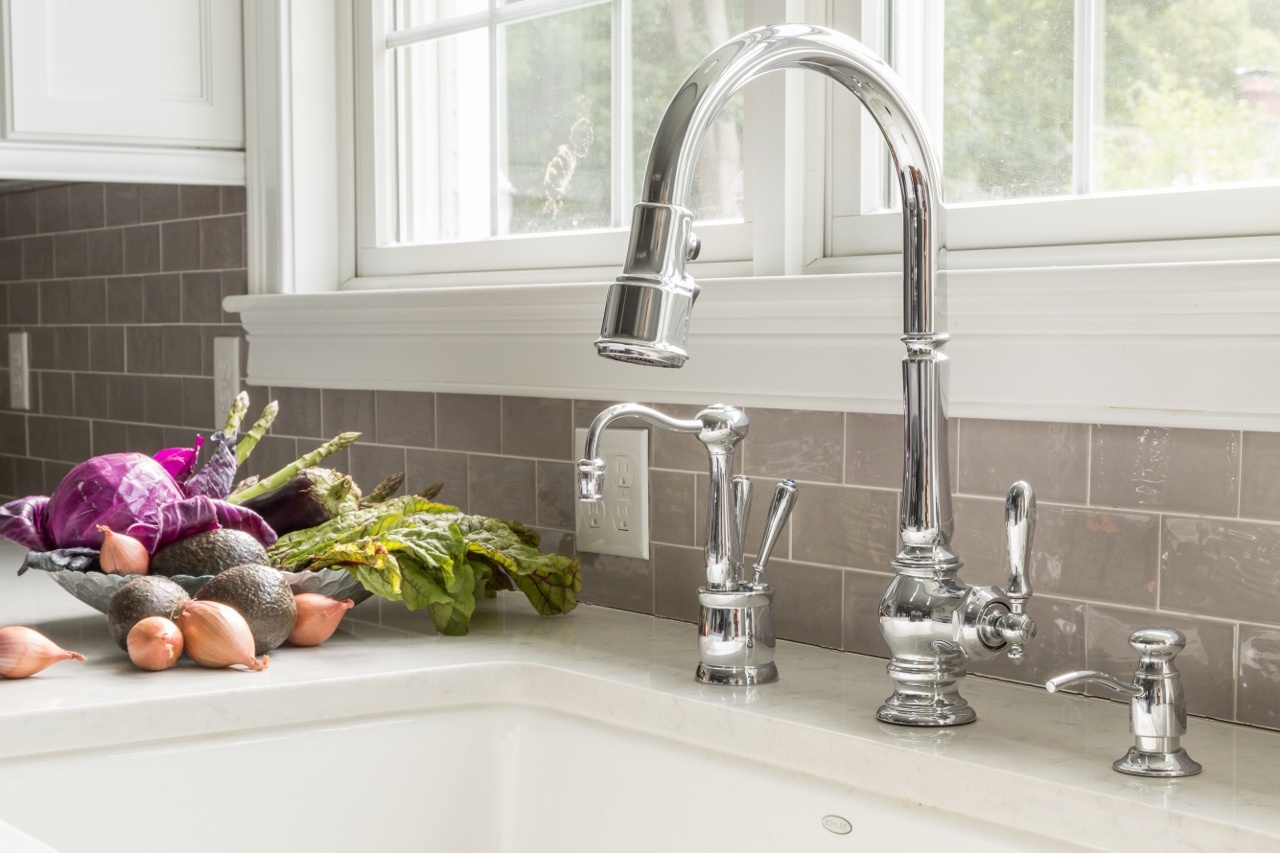 Counter top

depth

The amount of space between the faucet opening and backsplash will also impact the faucet design for your kitchen. You want to pick a style that will fit and be fully functional in the space. For certain designs, you may impede the full range of the faucet in smaller spaces – for example, if the rotation of a side handle hits the backsplash, you won't enjoy the full function of the faucet.
Form and function
Choosing a kitchen faucet isn't all about how the style fits and looks in your space. You also need to consider function. Think about how you and your family will use the space, and which features you're looking for in a faucet design. Single-hole faucets with a retractable pull-out spray common, but you can also consider adding a drinking water faucet or hot water dispenser if that's important to you. Smart or touchless kitchen faucets are also an option. Check out these styles of kitchen faucets for inspiration or book a consultation with a Kitchen and Bath Classics kitchen specialist to discover all the options.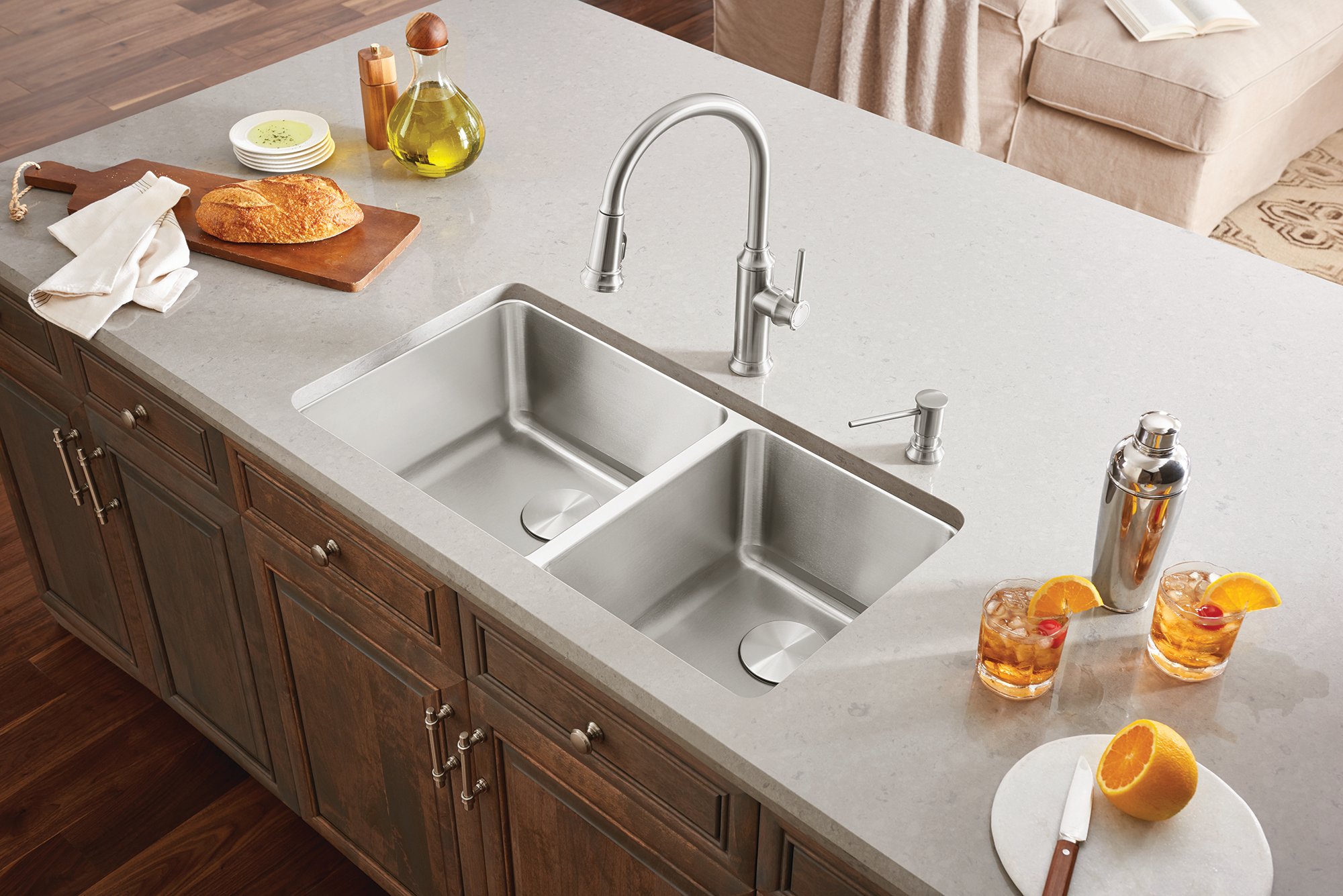 BLANCO Empressa High Arc Faucet and Formera Sink
Match your finishes
For many, the aesthetics are the fun part. Whether you're matching the faucet with your appliances, kitchen sink or the cabinet hardware, you'll want to think carefully about the finishes you choose. If all the other elements in your kitchen are stainless steel, a brass faucet may look out of place. On the other hand, picking a complimentary accent finish like matte black is trending.
A showroom consultant at Kitchen and Bath Classics can show you all the options for finishes for your preferred faucet style and help you find the best match for your space and overall design.
Keep these four tips in mind when shopping for a kitchen faucet. Visit a Kitchen and Bath Classics showroom near you to view all the options and speak to a consultant for expert advice.
Featured image: Frederick York 1 Handle Salish Pull-down Faucet