Encouraging kids to cook is a great way to create excitement around food and preparation. This can help some picky eaters try new meals, but more importantly, it brings the family together in a different way.
A kitchen remodel should last at least 10 years, HGTV suggests, so that the space can grow with the family. Smaller children and infants will require entirely different arrangements than teenagers who may want to grab their own after-school snacks or take more of an interest in cooking. If older children join sports teams, you may find yourself buying water, sports drinks or snacks in huge bulk amounts. These items will need adequate kitchen cabinet space, which you may not have available with smaller children.
Before remodelling your kitchen, it's a good idea to set tangible goals for the space undergoing the renovation. To create a family-friendly kitchen design, follow the guidelines below.
7 Steps to the Perfect Family-Friendly Kitchen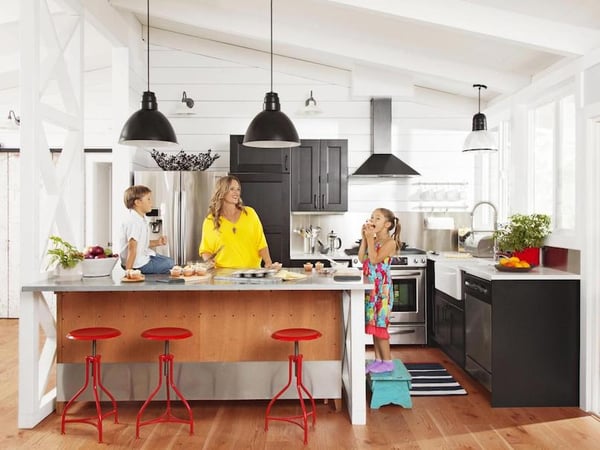 1. Accommodate changes in age
For younger children through teenage years, you might want to consider adding a kitchen island. While this kind of arrangement with kitchen island seating may not work when babies are in high chairs, as they grow up a little they will want space for art supplies, their own plates and cups and even snacks.
No matter what age, however it's always a good idea that you select kitchen counter surfaces that are easy to clean. For example, opt for an island with laminate or quartz, which is better at absorbing shock than granite.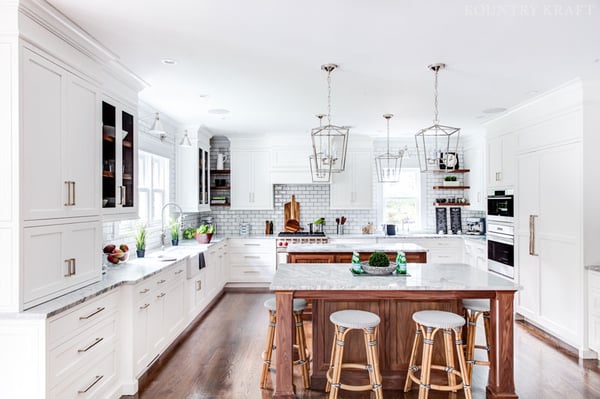 2. Take advantage of openness
Traditional Home advises that you create an open floor plan between the kitchen and dining area. This merges two rooms together and creates the illusion of more space. If you have a small kitchen, family members can hang out in the dining room and enjoy proximity to the kitchen.
Those with much larger kitchens may want to consider incorporating two kitchen islands. The first can be used for prep, storage and may even contain a kitchen sink, space permitting. The second island, meanwhile, may function as more of a breakfast bar with kitchen island chairs. People can socialize in the kitchen while meals are being prepared, friends and family can gather around the spot for appetizers, snacks and conversation, and the seating arrangement can give kids another area in which to do homework or school projects.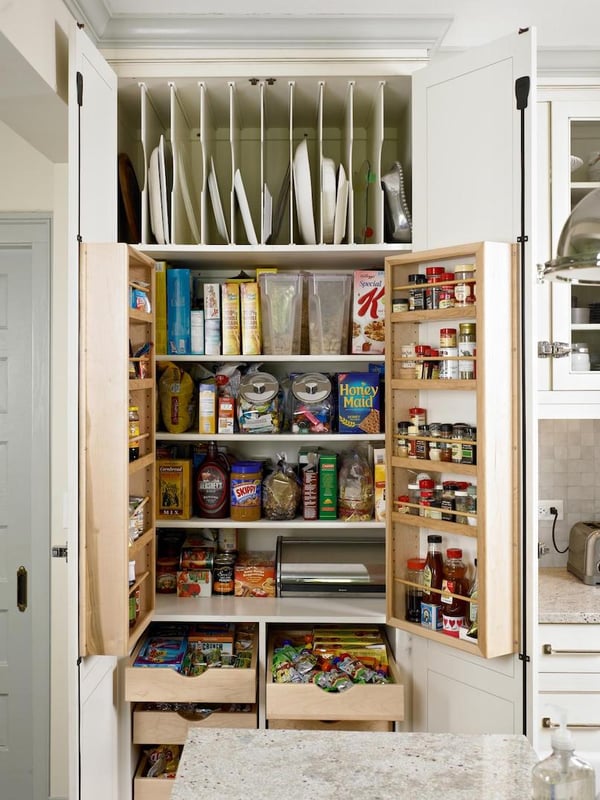 3. Have ample storage
Storage is key in any family-friendly home kitchen. There should be enough room for plates, cups and saucers, but also space for kids' art supplies and eating implements. One example on the House Beautiful website presented a kitchen with ample drawers for organization and an armoire-style kitchen island with extra cabinets and drawers.
Also, take advantage of your pantry. Pantry cabinets with drawers that fully extend can provide more storage and also make it easier to reach items. Consider having designated pantry drawers that are lower for the children and hold parent-approved food.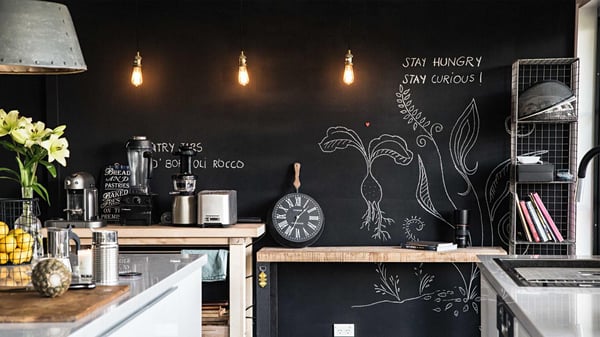 4. Put up a chalk board
For kids of any age, a blackboard in the kitchen is a great way to make notes, display a menu, and create impermanent artwork. One home on House Beautiful's website includes a blackboard wall underneath the breakfast bar, but you can add the surface anywhere. It might be handy to have a chalk board near the back door to write down quick notes or messages for individuals coming and going.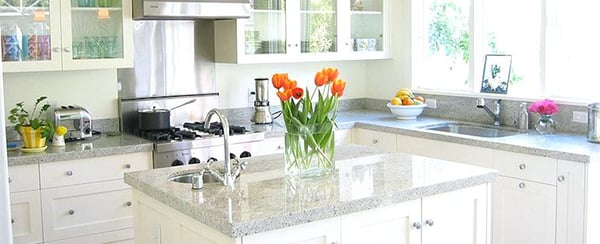 5. Look for easy-to-clean surfaces
Are you starting your kitchen from scratch or taking on a kitchen renovation? Try to find counter and cabinet surfaces that are easy to clean. Since wipe-ability is key for families, quartz is a good countertop material option for a family-friendly kitchen. It is durable, and not as porous as natural stone, thus making it less likely to stain.
If you're on a tighter budget, laminate is another option for easy-to-wipe surfaces. Laminate comes in a variety of colours and patterns and stands up to spills.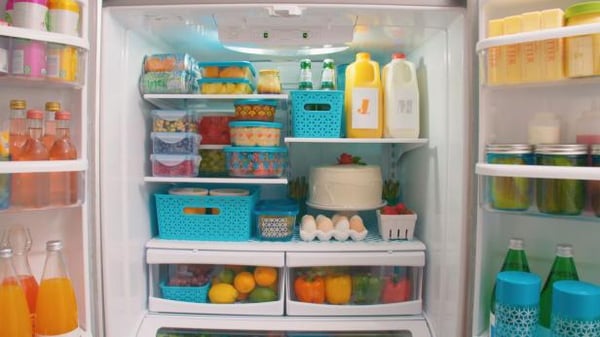 6. Organize the refrigerator
Fridges with configurations that include separate drawers can be incredibly convenient, especially for families. If you stock specific food items for kids, keep them in one drawer and give the children permission to help themselves to food that's in the "kids' drawer."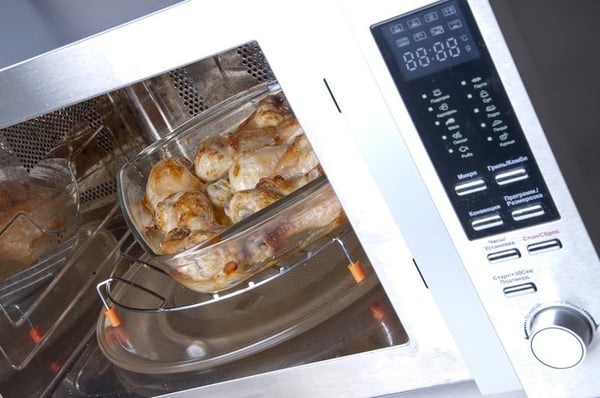 7. Add a convection microwave
Convection microwaves work as a device for reheating as well as cooking like a fast-speed oven. Because a microwave can take up a lot of much needed space in the kitchen, make the microwave well worth it.
"The ability to use the microwave as a real convection oven takes the use of that microwave one step further," Nancy Divita, a showroom manager, told HGTV. "It acts as a small oven, which saves you money as opposed to putting in a double-oven."
---
You'll find more inspiration at a Kitchen & Bath Classics showroom, and you can always ask professionals there for tips on the best kitchen necessities for your home and family-friendly kitchen.