There is nothing like getting the keys to your first, real apartment and finally moving in. The possibilities almost hang in the air, and it is incredibly exciting to have your own home.
Many people choose their apartment or house based on its potential for renovations, especially in the kitchen or bathroom. These are high traffic areas, and have lots of potential for personalization.
So once the dust has settled and the boxes have been recycled, it is time to think about how best to redesign your first ever bathroom and decorating ideas for small bathrooms.
Need to know how to decorate a bathroom in an apartment? Here are some apartment bathroom ideas to consider: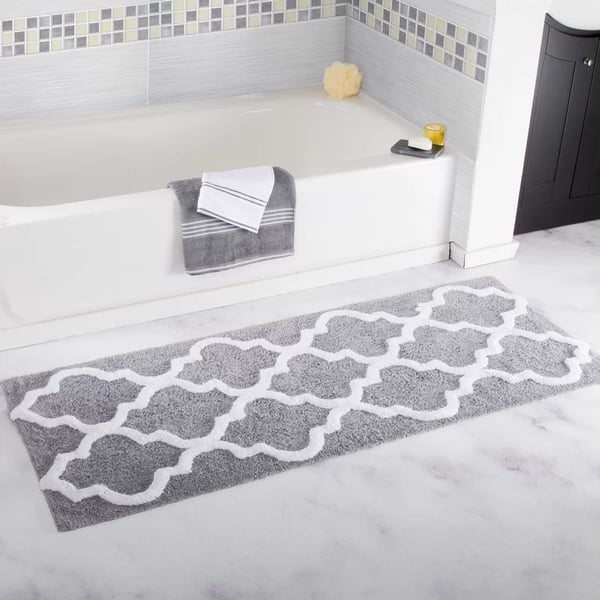 1. Start with the essentials
First, be sure that essential elements are covered for your apartment bathroom. You may want to initially change the shower head to something more soothing or something stronger. Make a checklist of items and bathroom products, both functional and aesthetic to enhance your bathroom decor.
On that list might be a shower curtain is a necessary evil in many bathroom spaces, so select one that is bold, bright and beautiful to match your look. You will also have to find a comfortable—and stable—bath mat, wall hooks, and towel hangers. Add your own touch to the toilet as well by getting a new toilet seat.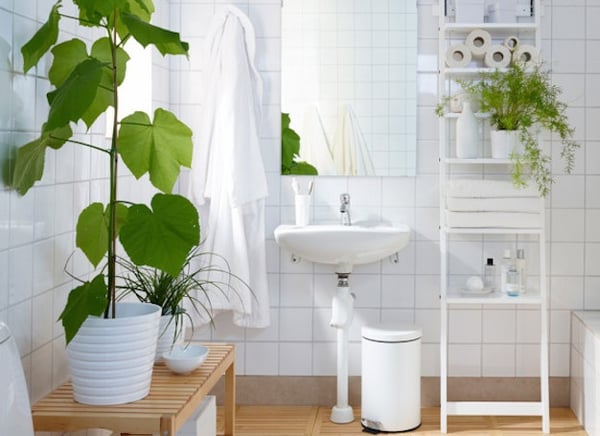 2. Add a plant
Adding a bathroom plant to your apartment help clean the air in your home. Bathroom plants also help to liven up a sometimes-boring room. Clever suggests the following plants to add you're your apartment bathroom to help clean the air:
Rubber tree
Aglaonema
Kimberly Queen Ferns
Sansevieria
Golden pothos
Dracaena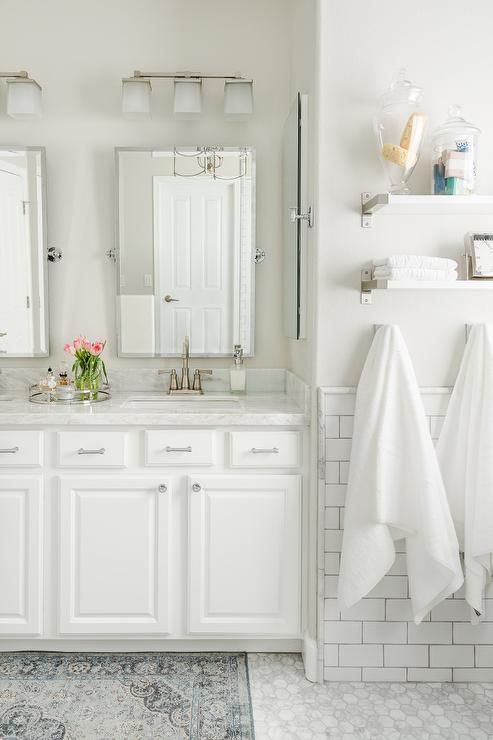 3. Upgrade the lighting
To get your best bathroom lighting, you'll probably need to make an update from what your landlord originally placed in your apartment bathroom. Add scone lighting that best matches your style. You may also want to look for a classic, minimal design that will match in any bathroom you may have in your next apartment. Don't forget to keep the old bathroom lighting to but back up before you move out, however.
4. Cover or paint your walls
If you don't want to paint your apartment bathroom or perhaps aren't allowed by your landlord, there are still ways to step up the style of your apartment. Use a temporary wallpaper or cover the walls with a collage. Covering your walls with colourful art to create a giant wall collage is getting the best bang for your buck, as you'll be able to take the pieces with you when you eventually leave.
Pair your colourful wall art with a bold shower curtain to complete the look.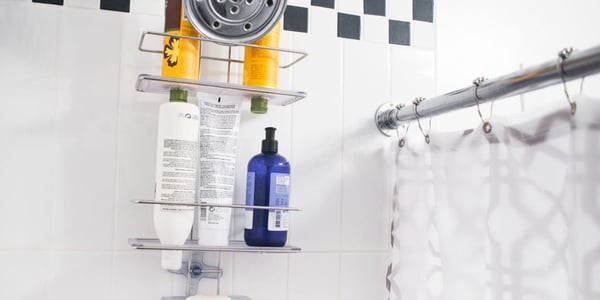 5. Focus on fixtures
If you can't get all new fixtures, make the best of what you have by shining and buffing the fixtures already in place. Also focus on other small bathroom fixtures that can make a big difference. For instance, swap out the switch plates, add a shower caddy, and a new freestanding toilet paper stand.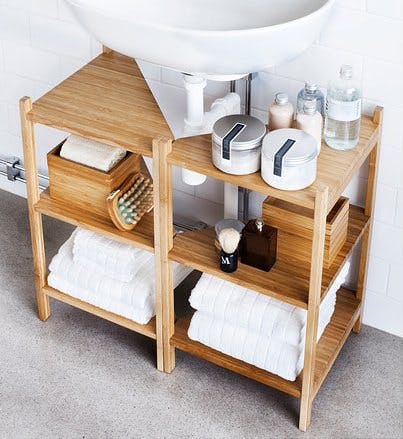 6. Add pedestal sink storage
If you're wondering how to make a small bathroom look bigger, start by clearing out your space of unnecessary bathroom clutter. Once you're left with only the essentials and bathroom must-haves, focus on your storage. To make the most of a small bathroom—and if you have a pedestal sink—consider purchasing a pedestal sink storage cabinet.
If you're not looking to buy a new cabinet, work with what you have to make your own pedestal sink storage. Use leftover materials in your house such as wooden tables that you can place under the sink.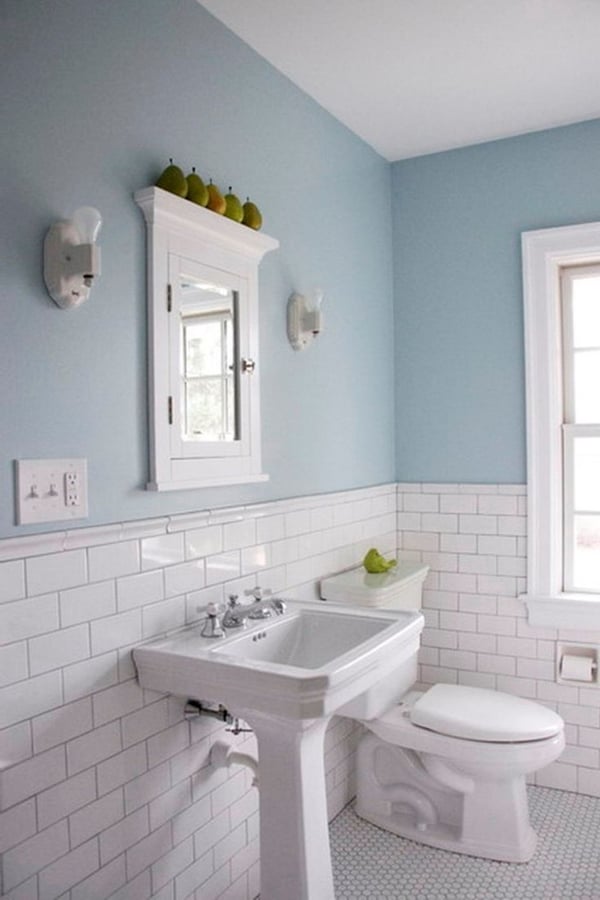 7. Choose your colours wisely
When you are ready to tackle the larger projects such as tiling or replacing the sink, think about the environment you hope to create. While you'll want to pick colours that will liven up your bathroom, also consider the space as a whole and how to use colours to create a cohesive look.
Rather than installing a sink with cabinets below, look for a pedestal sink, preferably in a muted shade. If you have white tile, select a sink to match, otherwise look for something beige or off-white.
You then have the opportunity to play with the background colour, but only if it makes sense. If the walls are darker, the room may feel smaller and more cramped, particularly if it does not have a window. To keep things airy and roomy, yellow is a good colour to choose if white is not your thing.
No matter what, your new space will be uniquely yours, so have fun decorating. Let the bathroom be an expression of your personality; reflect it through the colours you choose, the decor you select and any quirky elements that speak to who you are.
---
Need more apartment bathroom ideas? Head to a Kitchen & Bath Classics showroom to talk with one of our consultants and take a look at new shower heads, sinks, and more.