While it may seem impossible to upgrade your kitchen completely without breaking your budget, there are changes both big and small that you can make to totally revamp the room.
Does your kitchen need a complete makeover but you're wary of spending a ton of cash? You can upgrade your kitchen on a budget with the six ideas below: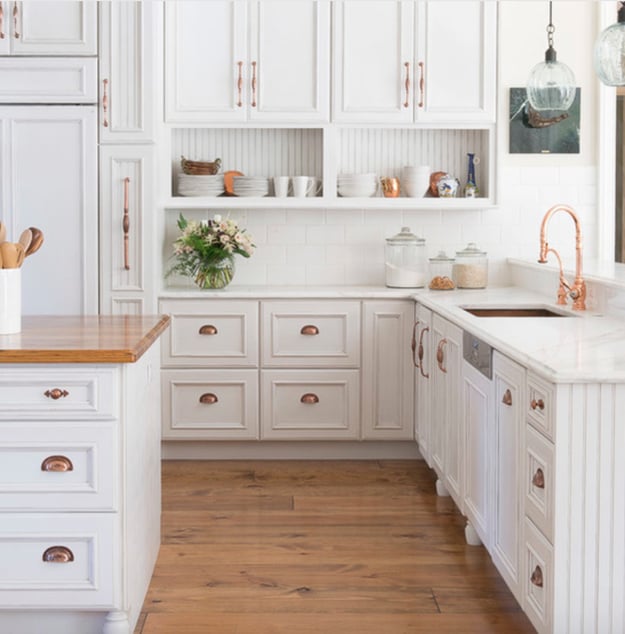 Replace Hardware
First, upgrade your kitchen by updating your cabinet's hardware. Opt for one of the current popular choices such as vintage-look glass, burnished bronze, antiqued copper, pewter, and shiny or matte nickel, HGTV recommends.
HGTV also suggests removing one of the old pulls and one of the old knobs and taking them with you when you go shopping for new pieces to ensure the hardware you choose will match the existing holes.
Break Out the Brushes
You don't have to go big with your budget to have a bright, beautiful kitchen. Covering your kitchen walls with a fresh coat of paint will surely upgrade the room as a whole. To take your walls a step further, consider painting a mural or bringing in an artist to paint one for you.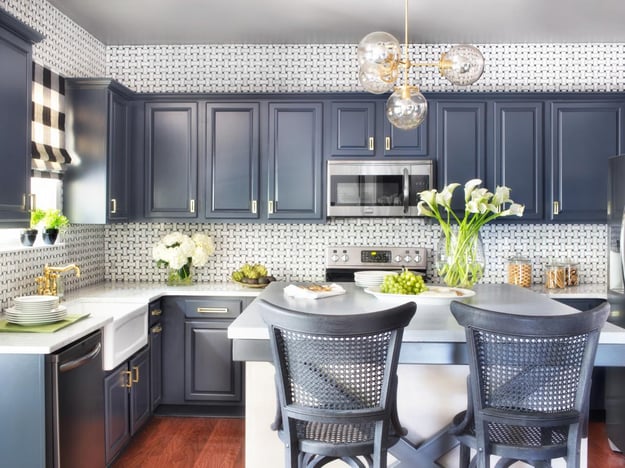 Enjoy a New Paint Job on the Cabinets
If you want to break out the paint brushes but aren't looking to change the walls, consider painting your kitchen cabinets. New kitchen cabinets are one of the biggest expenses in a kitchen renovation. However, you can still upgrade your kitchen on a budget in a big way without having to install brand new cabinets. In fact, bright white paint can hide outdated cabinet designs.
If your cabinets aren't in bad shape, think about simply sprucing up their look with some coats of bright white paint. "White paint does wonders for outdated cabinets and can save you money," says Designer Justin Riordan.
Before pulling out the paint, make sure to wash your cabinets. Then, prime and paint the cabinets with a high-quality white semi-gloss, Riordan recommends.
Faucet from Brizo, available at Kitchen & Bath Classics
Swap Out Your Sink Faucet
Take a look at your current kitchen sink faucet. How old and outdated is it? Sink faucets continue to advance over the years, with current models offering all kinds of new features. Modern faucets can come with detachable sprayers, hidden soap and lotion dispensers, touch-sensitive, knob-free operation, and more!
Try swapping out your old sink faucet. Installing a nifty new one would make a tiny dent in your budget, while making a huge difference in the look of your kitchen. When looking for a new sink faucet for your kitchen on a budget, keep an eye out for more advanced options, or perhaps go for an eco-friendly choice such as a low-flush faucet.
If you choose to replace your whole sink, check out our five stress-free steps on how to replace a kitchen sink.
Cheap Countertop Ideas
If you're looking for an affordable kitchen upgrade, consider a countertop makeover with the following low-cost options: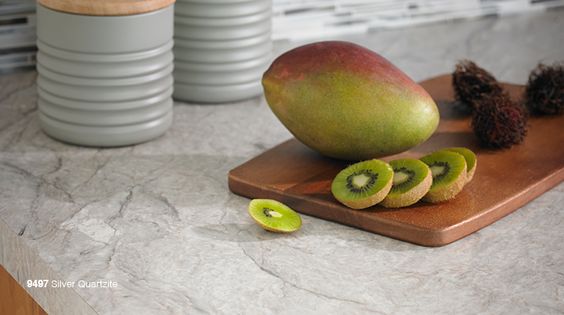 Formica Silver Quartzite
This engineered quartz is a stone-looking laminate. Formica Silver Quartzite will offer your kitchen a strong neutral design along with the functional surface.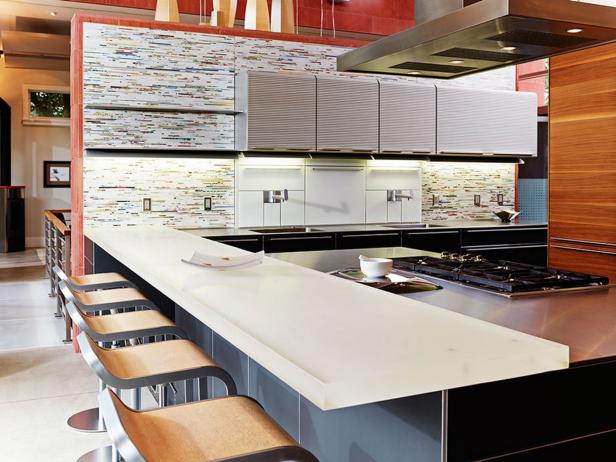 3form Chroma
While glazed, tempered glass countertops provide a light, airy feeling, they come with a high price. Some go for as high as $300 a square foot, according to HGTV. To get this look for affordable kitchens, opt for the equally unique and more eco-friendly option of 3form's Chroma Countertops.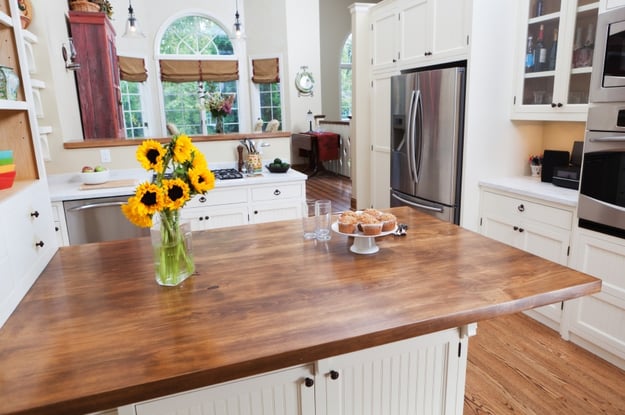 Butcher Block
If you like the look of reclaimed wood for kitchen counters, but don't like the price tag, try butcher block countertops. Classic butcher block countertops are one of the most affordable countertop options. Keep in mind, that these surfaces will require a bit more maintenance and care, however.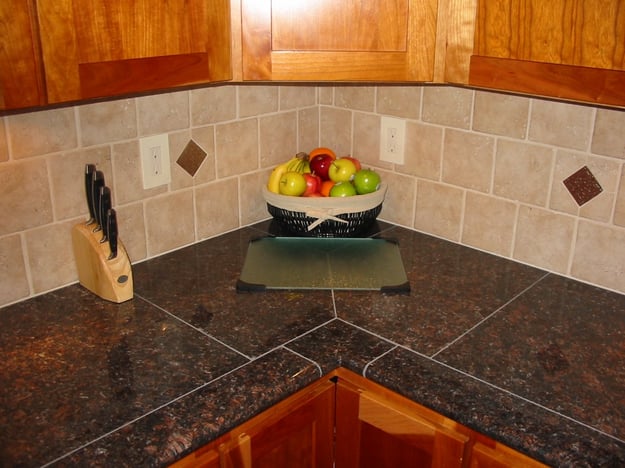 Granite Tiles
Granite slabs make for premium countertops but aren't a reasonable option for budget kitchens. Instead, try granite tiles for your kitchen countertops at a fraction of the price of granite slabs.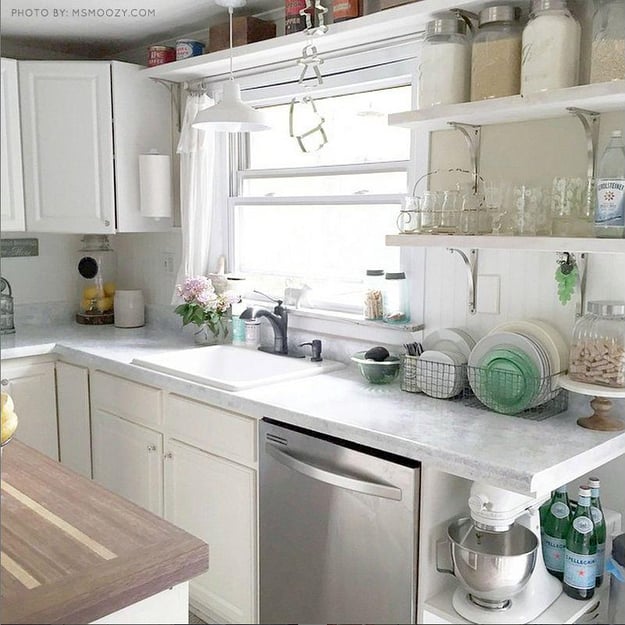 Giani Stone Paint
Although Giani stone paint isn't a replacement for countertops, it can completely overhaul the look of any countertop. This sealant can be used on all kinds of surfaces and holds up for a long time.
Come Prepared
If you choose to go all out with your kitchen upgrades but still want to keep a kitchen renovation on or under your budget, be prepared before beginning any construction. You'll want to choose a professional to work with and design a plan for your kitchen reno or remodel. Create plans in advance when renovating a kitchen, and have every inch of space planned out before beginning.
Chief Designer and Renovation Officer at Sieguzi Kitchen & Home Inc., Robin Siegerman, recommends determining every single thing you want in the kitchen ahead of time and having it on-site before the construction begins.
"One of the factors that sends a budget spiralling out of control is a homeowner picking products during the renovation," Siegerman says. This is because if a product is backordered, you may need to pick a different item. This item could end up having a higher price tag. But if you're prepared ahead of time and don't have a tight timeline, you won't need to worry.
---
If your kitchen is ready for an upgrade, head to a Kitchen & Bath Classics showroom for new faucets, lighting, and more!